Consultancy Services
We offer consultancy services to help get your project started. Use our experience to help you consider the strategic, software and hardware options so that you can implement your solution quicker and in a cost effective manner.
Strategy - What are your goals? What data do you need to achieve those goals?

Feasibility - Will your project actually work? What might be the limitations? Is it really worth doing? What might you need to know but have not thought about? Do you need an expert site survey? Use our expert knowledge of real projects to bypass problems to save time and cost.

Software - Take advantage of our specialist experience of having implemented sensing solutions for a range of customers. We can consider your existing systems, ready-made solutions, open source and custom components to realise your needs.
Hardware - As the only supplier of devices from multiple OEMs, we are in a unique position to compare and test products. Consultancy clients gain insights from our learnings on real-use signal strength, signal stability, range and battery use.
Security - Security should be designed in rather than an afterthought. We help you assess and mitigate the risk based on your scenario, the devices you are using and the available security mechanisms.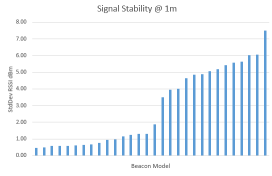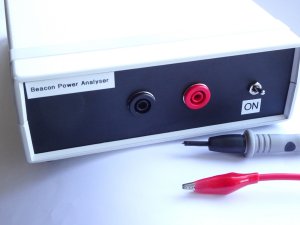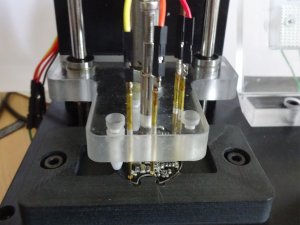 Our specialist equipment includes power analysers, RF spectrum analysers and programmings jigs

Process - We are happy to sign an NDA. Consultancy usually starts with a discovery phase to determine your current situation and requirements. While every project is different, the output is usually a report that typically includes:

Where applicable, insights into strategic direction
Details of hardware options and the pros/cons of the various devices for your particular project
How the hardware should be configured to achieve your usecase
How hardware will integrate into your existing software systems and where necessary what new software will be required
However, our consultancy is flexible and we have previously delivered in other ways such as running workshops, solving Bluetooth software problems, representing companies that need Bluetooth expertise and doing practical 'skunkworks' type work for companies unable to perform research internally.
---
We are uniquely experienced to consult on sensing solutions.
A few days of our time can help avoid you wasting weeks or months implementing the wrong solution.
---
"The consultancy was much higher value than I had expected… and my hopes had been high. A great deal of information in a short time — we covered a long list of questions. Learned more than in days of researching. Most importantly, I learned a number of things about the world of beacons that only long experience in the space can provide, that would have taken months to learn, and that I didn't even realize were issues… Great value for the money. Thanks!"
CdC Ventures Inc
"We went to BeaconZone with a list of questions, and came away with good advice on the steps to take. Worth the investment."
Transfaction Ltd.
---