Beacon Demonstrator App
The Beacon Demonstrator app is for companies wishing to easily try out beacon triggering without signing up to a specific proprietary service or having to use specific vendor's beacons.
Please note that this app is not used to configure your beacons. Instead you should use the app provided by the manufacturer of the beacons. If in doubt what this means, please read the article on iOS and Android Apps.
Triggering is set up in the app as opposed to via a web page. Beacons are created under a Group Name that can be used in this app on other Android and iOS smartphones to automatically share beacon trigger data.
Allows:
Definition of a Group Name

Configuring of beacons that will trigger a notification (add, modify, delete)

On Android, auto filling of beacon uuid, major and minor based on the closest beacon

Setup of the text shown for a beacon notification

Definition of the text or URL shown when a notification is tapped

Local and remote storage, with queuing, of changed beacon information so the Group Name can be entered into an app on another phone

Background triggering when the app isn't running

Re-triggering every 60 secs

Turn scanning on/off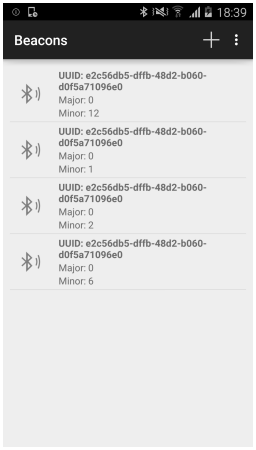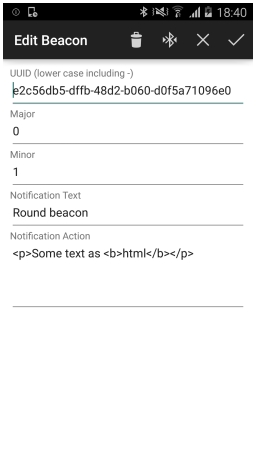 Beacon Demonstrator on Android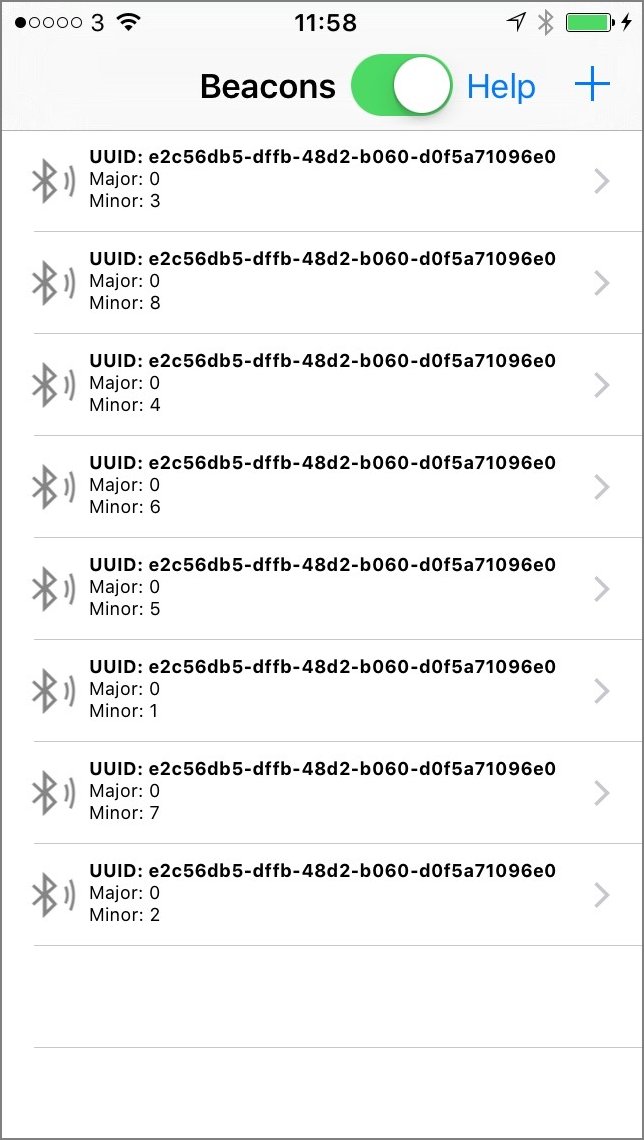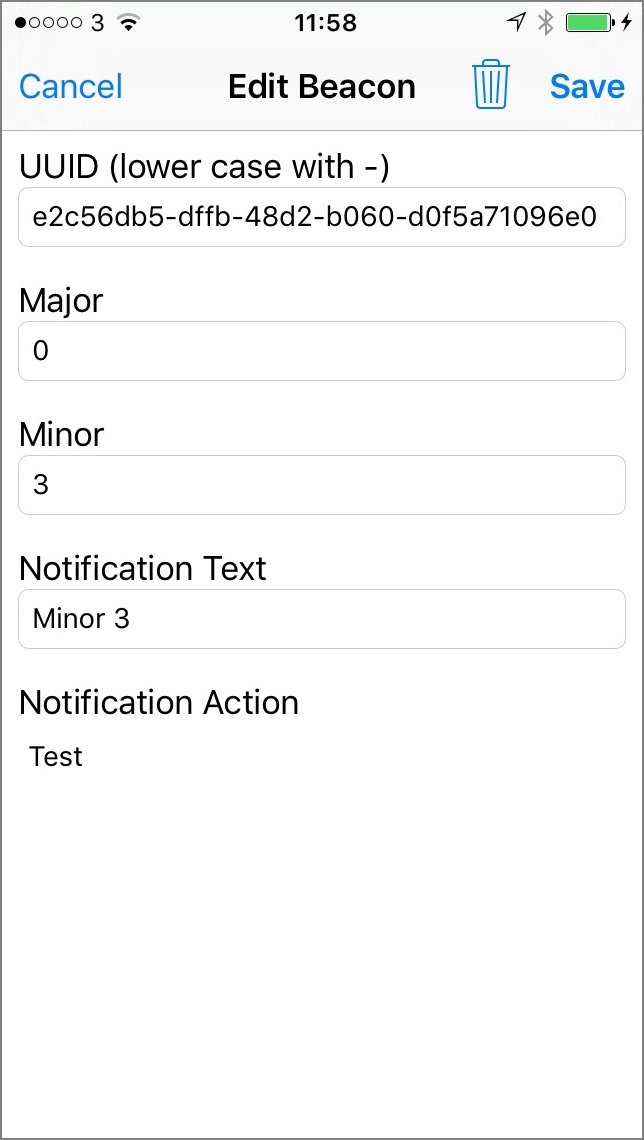 Beacon Demonstrator on iPhone

This app is a technology demonstrator for companies and isn't intended to have any particular use for individuals.
Not for production use - very old data might get purged in the future.
Available on the Google Play Store and Apple App Store in select countries.
Need something more specific? Read about our software development services.