Governments and health services are developing and using smartphone Bluetooth apps for contact tracing. The idea is that apps record close contacts and when someone gets infected they can say so in their app and contacts get notified so they can get tested or go into isolation.
For many companies and organisations the concern is maintaining social distancing rather than contact tracing. Most jobs inevitably require close contact for short periods and the emphasis needs to be on reducing the number and duration of such contacts.
Companies are looking to improve contact safety and get back to work. Workers are also concerned about the lack of company guidelines and processes to maintain safe working.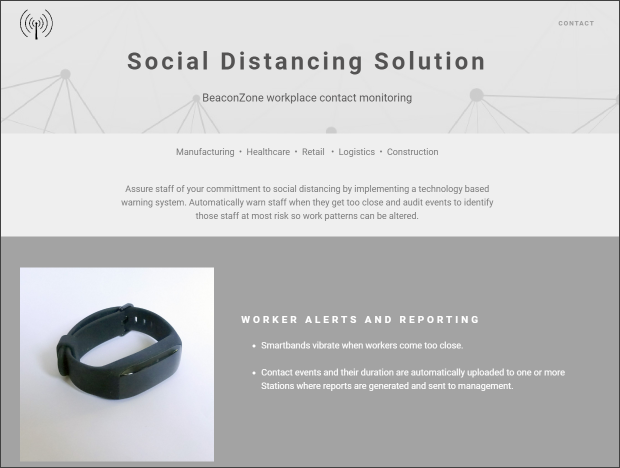 At BeaconZone we have a new stand-alone (non-SAAS) social distancing solution for organisations to detect and report close contacts in the workplace. This provides identification of individuals who have work patterns that require improvement. Contact us for more information.
Related Posts