There's a new insightful article at IHS Markit on Convergence of Wireless IoT Connectivity where it's said that it's unlikely that wireless IoT connectivity will be dominated by a one protocol or standard. While that might seem obvious, what's less obvious is that, increasingly, multiple protocols are being used for IoT solutions.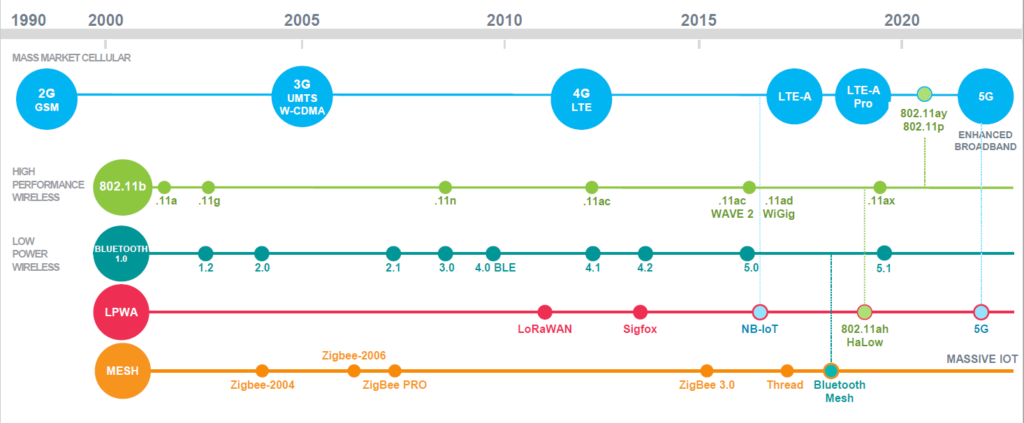 The article observes:
"Almost all major chipset vendors such as Qualcomm, Cypress, Texas Instruments and Redpine Signals are offering wireless ICs with multi-protocol wireless connectivity allowing interoperability between wireless protocol and standards"
and
"It is most likely that these connectivity standards will increasingly work together to complement each other meeting the demands of IoT."
Our SensorLoRa™ is one such solution, that combines the best of Bluetooth and LoRa.
Related Posts