We have been doing some signal strength and stability tests to help provide data for some consultancy.
Last week, we started stocking the extremely long range TON9118 so we thought we'd compare it against our other beacons and some other popular beacons in the market: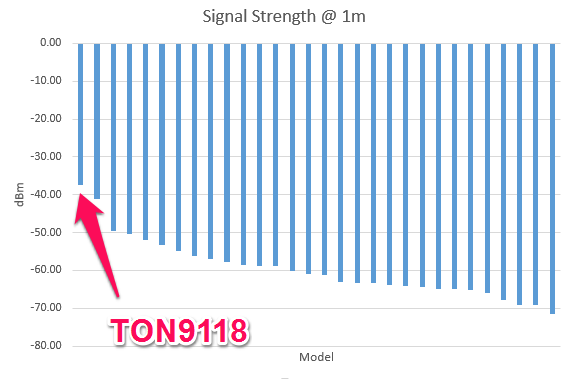 Smaller bars represent a stronger signal
The beacon certainly delivers what it promises. Incidentally, the next beacon along is the PC62 that also performed well in our signal strength tests and is also one of the best for signal stability (low changes in signal strength over time).
Related Posts