We have a new INGICS gateway, the iGS02, in stock that uses Ethernet rather than WiFi. This allows it to be used where WiFi isn't present or where it's considered that data needs to be sent via a more reliable wired connection. The use of Ethernet also allows for a greater throughput detection of up to 70 beacons per second (with MQTT).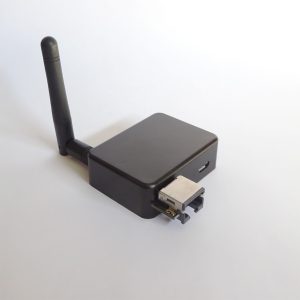 The iGS02 comes with a POE adapter allowing it to be powered from the Ethernet connection for networks providing POE. Alternatively, it can be powered via the USB connection.
The MQTT/HTTP output is the same as the WiFi-based iGS01 allowing these devices to be used interchangeably.
Learn about Beacon Proximity and Sensing for the Internet of Things (IoT)
Read about Using Bluetooth Wireless Sensors
Related Posts