Some people want to use an Eddystone beacon to send out a message but they don't have the technical ability or inclination to configure a URL shortener and set up a secure web page to serve the web address. We have also seen some customers having problems with public URL shorteners such as tiny.cc because when they are overloaded they take too long to respond, the Google Physical Web Proxy gives up and consequently the beacon doesn't get detected.
Today, we announce EddystoneCMS, a new FREE site that creates a fast, short eddys.cc URL and a editable, secure (SSL) web page the title of which is used for the smartphone message making it easier, less expensive and more reliable than doing all this manually. The CMS creates a short URL that you put into the Eddystone beacon using the manufacturer app.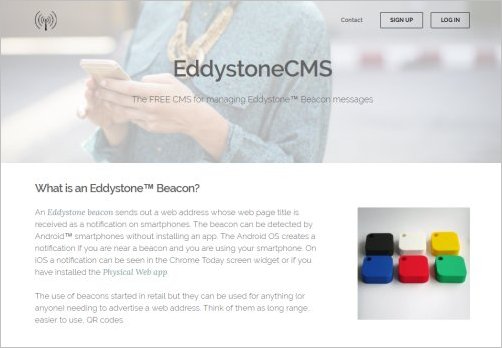 What's more, EddystoneCMS also provides analytics and geographic information showing how many people have clicked on your beacon web address.
Related Posts