There's a new manufacturer, Meeblue, offering highly capable sensor beacons at competitive prices. We have the M52-SA in stock:
This beacon has temperature, humidity and acceleration sensors and offers two configurable channels and a sensor data channel. It can advertise iBeacon, Eddystone UID, Eddystone URL or custom data in each channel simultaneously.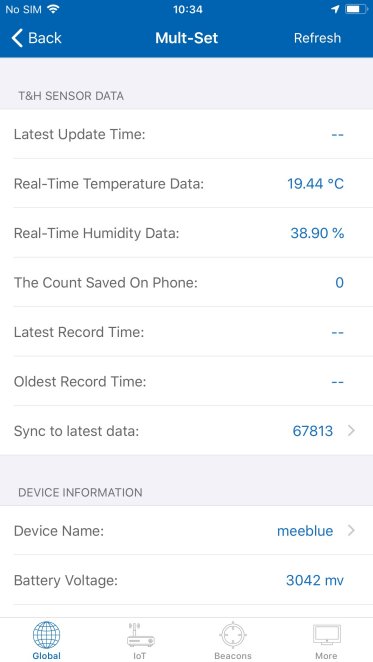 The acceleration is only used for motion triggered broadcast. Broadcast can also be triggered by the hidden button in the centre of the beacon that also acts as an on/off switch.
The beacon can also be used as a temperature/humidity logger storing up to 80985 records with a configurable storage interval of 1-240 minutes.
Use of the Nordic nRF52 ensures a long battery life.
Related Posts