---
Important: This web page is provided for historical purposes.
On 25 October 2018, Google announced they are discontinuing Nearby Notifications on Android. This mechanism should no longer be used.
Read about using Beacons for Marketing
---
We have had several customers trying to set up Eddystone-URL/Physical Web without reading around the subject and understanding how it works. This is something you are unlikely to make work without a little research and preparation. First read our article on Eddystone and the Physical Web to gain a background on how it works.
Before you start, you need to decide whether you will be using a URL shortener. Alternatively, you might choose to use a ready-made solution that includes URL shortening or our free EddystoneCMS.
The next step is to make sure your final, pointed-to URL uses https:// rather than http:// web address otherwise your beacon won't be seen.
Download and view the quick start guide from the technical area that explains how to power up your beacon and where to obtain the iOS or Android app. This walkthrough shows the screens for iOS but the Android screens are similar.
Run the app and you will see something like this: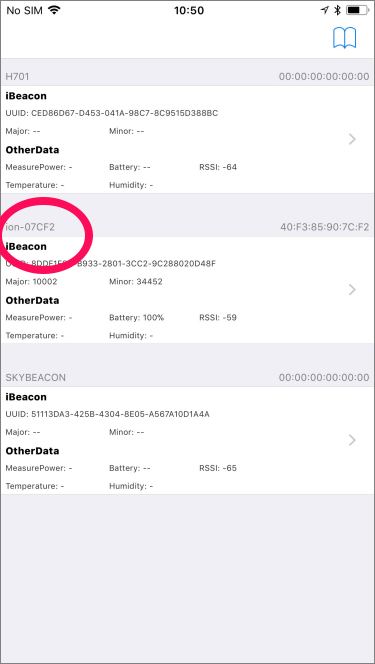 The screen will show multiple beacons if there are others in your vicinity. Tap the one that starts with a name 'ion-' as circled above. The app will ask for a password for the beacon: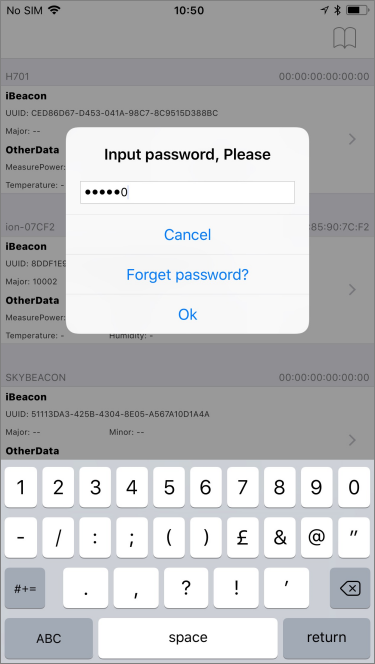 Type in '000000' (zeros), and tap Ok. You will be taken to the settings screen: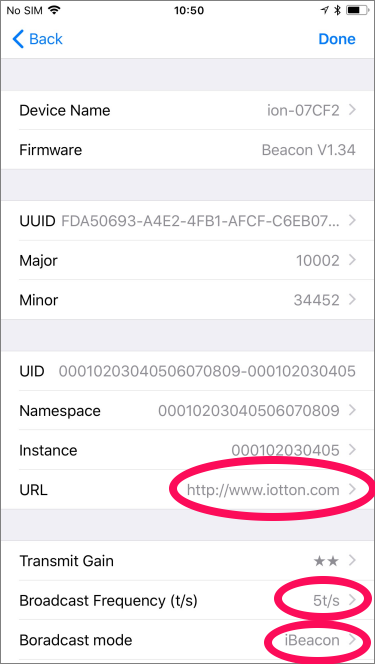 The above circles show what you need to change. First tap on the broadcast mode and select ONLY Eddystone URL and tap Done [You can also transmit the other channels at the same time but it will use a lot more battery power]: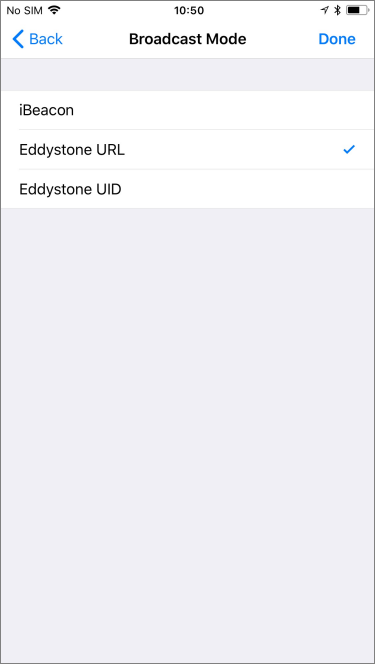 Tap on the broadcast frequency and set it to 1 transmission per second and tap Done: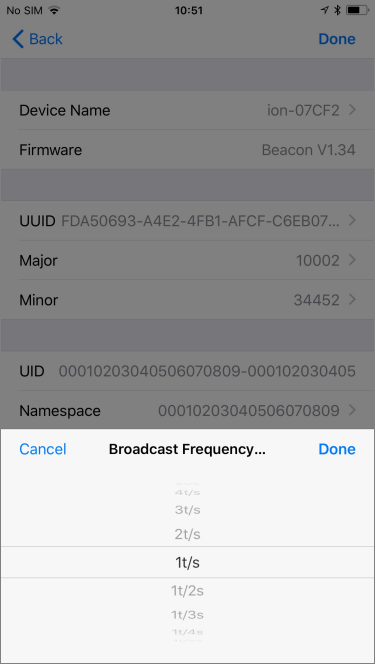 Tap on the URL and set it to YOUR URL and tap Done: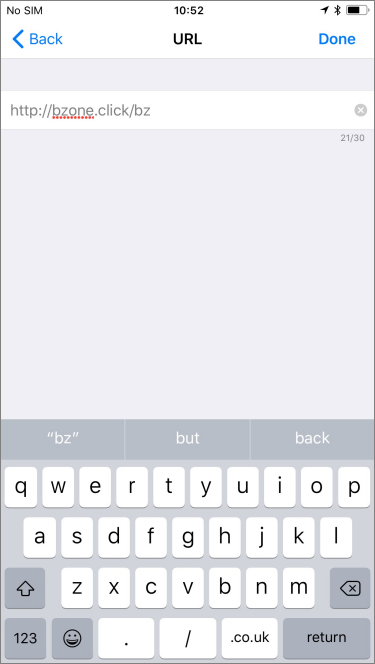 In the above example we have set it to http://bzone.click/bz that uses our own URL shortener to point to a page on the BeaconZone web site.
You will now see all the changed settings: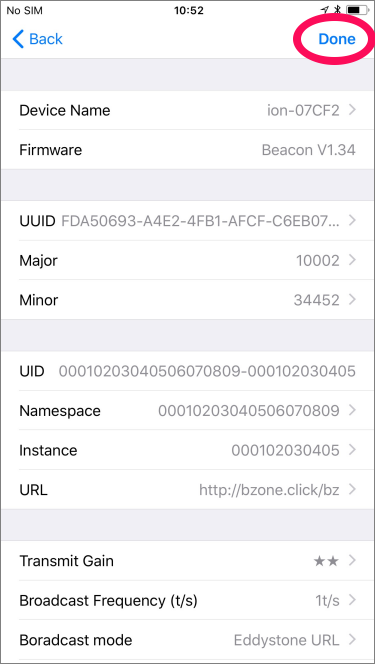 Important: Now Tap on Done circled at the top right.
The app will say 'Succeeded' and go back to the main screen: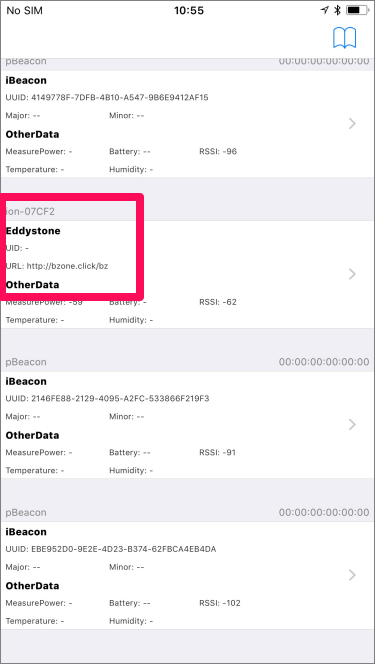 The beacon with name starting 'ion-', shown in the rectangle selection above, is now sending Eddystone and shows the URL.
Install the Physical Web App on iOS and your beacon will be seen. Wait a short while and the beacon will show a notification on Android.
Troubleshooting
Why Doesn't the Manufacturer's Configuration App Connect?
Troubleshooting Eddystone-URL on Android
Troubleshooting Eddystone-URL on iOS
Physical Web Getting Started Tips
Related Posts