---
Important: This web page is provided for historical purposes.
On 25 October 2018, Google announced they are discontinuing Nearby Notifications on Android. This mechanism should no longer be used.
Read about using Beacons for Marketing
---
We have had several customers trying to set up Eddystone-URL/Physical Web without reading around the subject and understanding how it works (and doesn't work). This is something you are unlikely to make work without a little research and preparation.
First read our article on Eddystone and the Physical Web to gain a background on how it works.
Before you start, we recommend using a URL shortener. Alternatively, you might choose to use a ready-made solution that includes URL shortening or our free EddystoneCMS.
The next step is to make sure your final, pointed-to URL uses https:// rather than http:// web address otherwise the beacon won't be detected.
Open the Eddystone management app for iOS or Android.
Turn on the beacon having previously made sure it's in Eddystone mode (pressing the button twice cycles between iBeacon, Eddystone-UID and Eddystone-URL modes). The beacon stays connectable for only a few minutes after it has been turned on.
You should see this: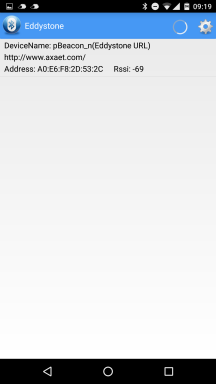 Note it's in Eddystone URL mode. The beacon points to https://www.axaet.com by default.
Tap on the beacon and you will see this: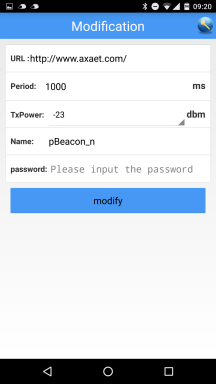 Modify the URL and enter the password (666666):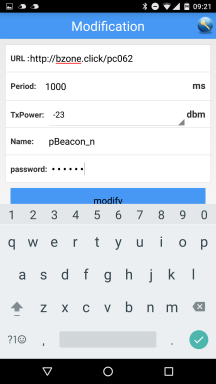 In this example we have used a shortened URL http://bzone.click/pc062 that points to https://www.beaconzone.co.uk. Tap Modify.
You will see this: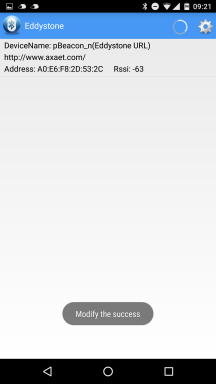 The beacon has now reset and turned off. Note the app hasn't seen the changed URL yet because the beacon is off. Turn it on to allow the app to see the new URL: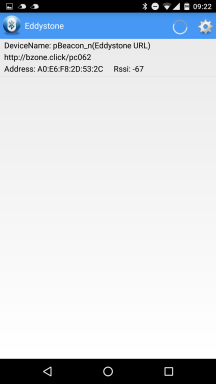 For example, the Android OS you should now show you something like this (make sure Location and Bluetooth are ON):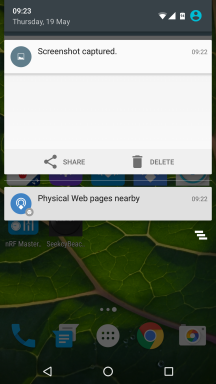 Tap on the notification: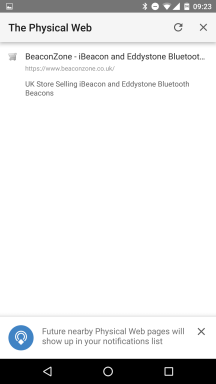 [The extra information is obtained by Android OS from your web site, not from the beacon.]
Alternative Video Walkthrough
Mozilla produced a video when they purchased beacons from us and gave them away at one of their events:
Troubleshooting
Why Doesn't the Manufacturer's Configuration App Connect?

Enabling Physical Web in Chrome 49 Release
Troubleshooting Eddystone-URL on Android
Troubleshooting Eddystone-URL on iOS
Physical Web Getting Started Tips
Related Posts