We now have the white version of the iB003N-PA in stock. The iB003-PA is our longest range beacon and can reach up to 300m in open space. Other features of this beacon include motion triggered broadcast, accelerometer sensor (in advertising data), the ability to send iBeacon & Eddystone simultaneously and waterproofing.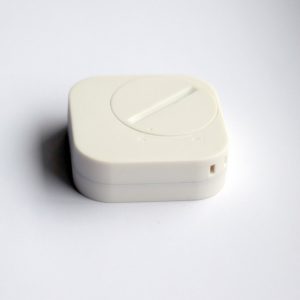 We check beacons as they come into stock because we invariably get a few that are dead on arrival. We had a faulty iB003N-PA this time so this gave us the opportunity to open one up. Here's the pcb: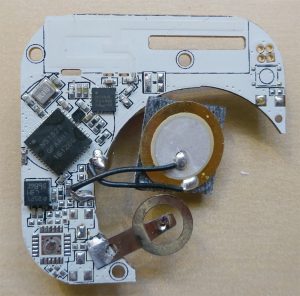 The largest chip is the N51822 SoC found in many beacons. At the very top is the PCB antenna. The thing on wires in the middle is the buzzer. The chip at the top is the RFAXIS X2401C 2.4GHz RF front end that gives this beacon its long range.
Related Posts