Customers are increasingly expecting very high levels of customer service at car dealerships. This is very difficult to achieve due to the high levels of manpower needed, especially at the start and end of the day, as service staff search for customers' cars.
On the sales side, some customers end up waiting to be seen (or leave) while others, usually millennials, expect better self-help information to better inform their choice.
There are untapped opportunities to make dealerships much more efficient and improve the customer experience through the use of technology.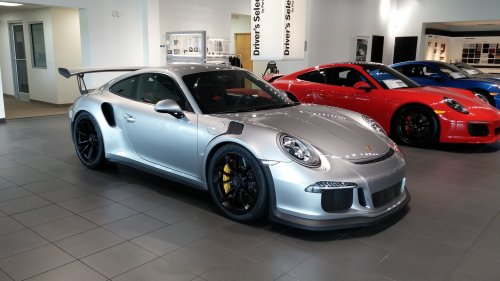 Attaching beacons to cars and using apps and Bluetooth gateways solves some of the problems found in dealerships:
Finding cars – A significant amount of time can be wasted manually finding specific cars be they for sale or in for servicing. Sometimes a car might be at one of a few sites or even at a storage site. It might be in use and not be on a site. Cars sometimes block in other cars requiring extra keys to extract. Beacons attached to cars can locate them and adjacent cars in real time.
Providing Sales Information – Beacons attached to cars for sale can be used with apps to provide information and capture leads when the salesperson is busy or the dealership is closed. They provide a way for customers to continue the buying process when they have left the site and extend the showroom to their homes and workplaces. There are also opportunities to extend marketing to customers' friends and family through social sharing.
Providing Servicing Information – Dealerships get very busy at the start and end of the day when customers drop off and pick up their vehicles. Apps and Bluetooth gateways and web sites can be used to provide automated information, based on location, as to the progress of servicing thus relieving staff of answering phone calls.
Once you have a beacon network in place collecting data you can perform more advanced analysis such as identifying cars for sale that haven't moved for a long time, popular cars and unpopular cars. You can gather information on service time, throughput and productivity.
Read about using Beacons for Marketing
Learn about BeaconRTLS™
Read about Complete Solutions