There's new research by the Universities of Salento Italy and Panamericana Mexico on the Development of Sensors-Based Agri-Food Traceability System Remotely Managed by a Software Platform for Optimized Farm Management.
It demonstrates the use of IoT to revolutionise farming. A system was implemented to provide for:
Optimum water and fertiliser use
Better quality and yield of crops
Increased safety
Reduction in production costs
Reduction in negative impacts on the health and environment
Smart traceability
Sensors allow calibration of irrigation and fertilisation based on crop type, growth phase, soil and environmental conditions. The traceability allows monitoring of the movements of food products from the field, through storage to end consumers.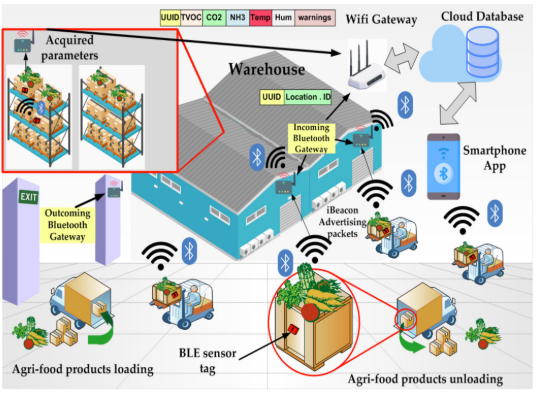 Bluetooth LE sensor tags are used for monitoring conditions during storage and transportation so as to assess freshness, integrity, as well as to provide for traceability.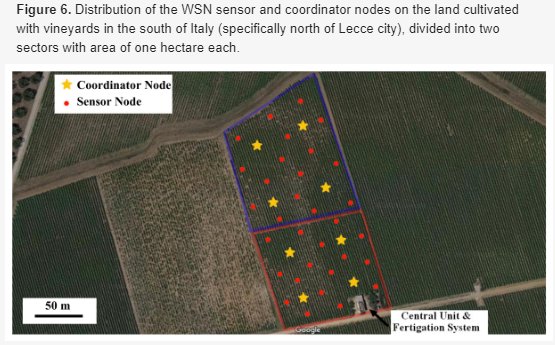 The system enables enables management strategies that anticipate or delay crop collection, fine tuning the irrigation/fertilisation timing based on customers' requests. This allows farmers to achieve economic benefits and reduce agri-food waste.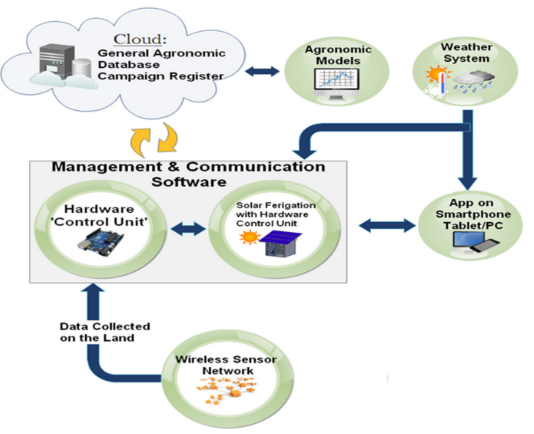 Read about Beacon Proximity and Sensing for the Internet of Things (IoT)