There's recent research by Roche Pharma Research and Early Development (pRED), Switzerland on a Beacon-Based Remote Measurement of Social Behaviour in ASD Clinical Trials: A Technical Feasibility Assessment.
Beacons were used to determine the location of participants in an observational Autism Spectrum Disorder (ASD) clinical trial designed to assess social behaviour. Beacons were placed by the participants or caregivers in separate rooms in the household and a smartwatch used to detect the beacons as the participant moved from room to room. A smartphone app was used to map each beacon with each room.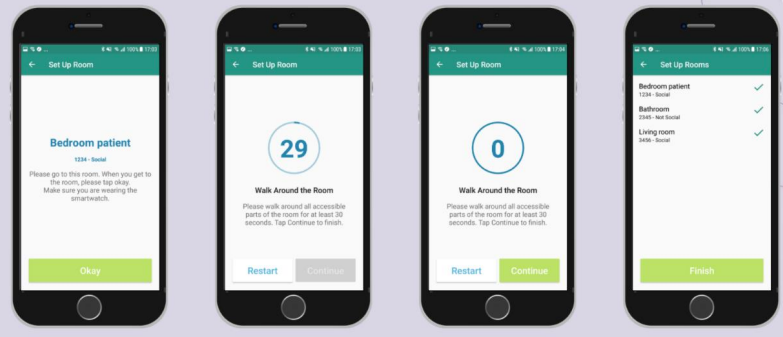 A key aspect of the study is that it was conducted with no participant training and without the supervision of a technical person.
The study also provides a comparison with prior work and a comparison of locating technologies:

The researchers provide some good practice guidelines for using beacons for indoor locating:
Set the beacons to have the same transmission power to allow the signals to be comparable
Beacons should be placed in an open area in each room that is close to the activity centre of the room to minimize interference
Beacons should ideally have line of sight and face toward the participant and not considerably higher than the receiving smartwatch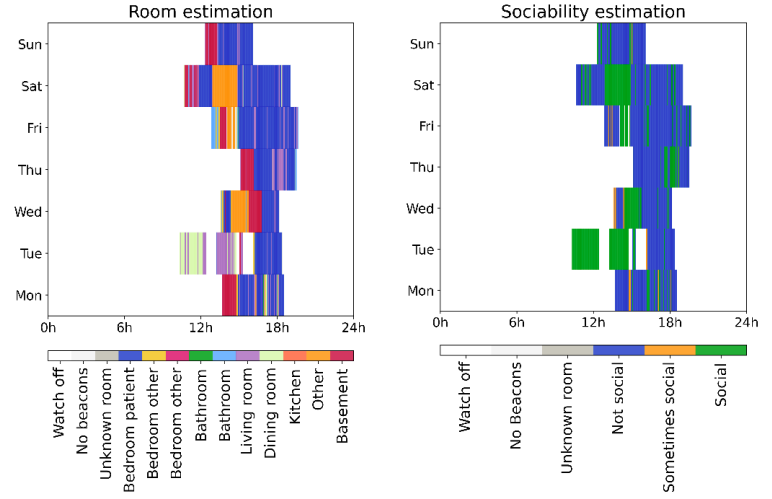 The study achieved an accuracy of 97.2% proving that beacons have the potential to provide deep insights into in-home behaviour. This provides more objective data than would be the case with commonly used questionnaire-based studies.