A growing number of restaurant ordering apps, such as Voolsy, use Bluetooth beacons to determine location.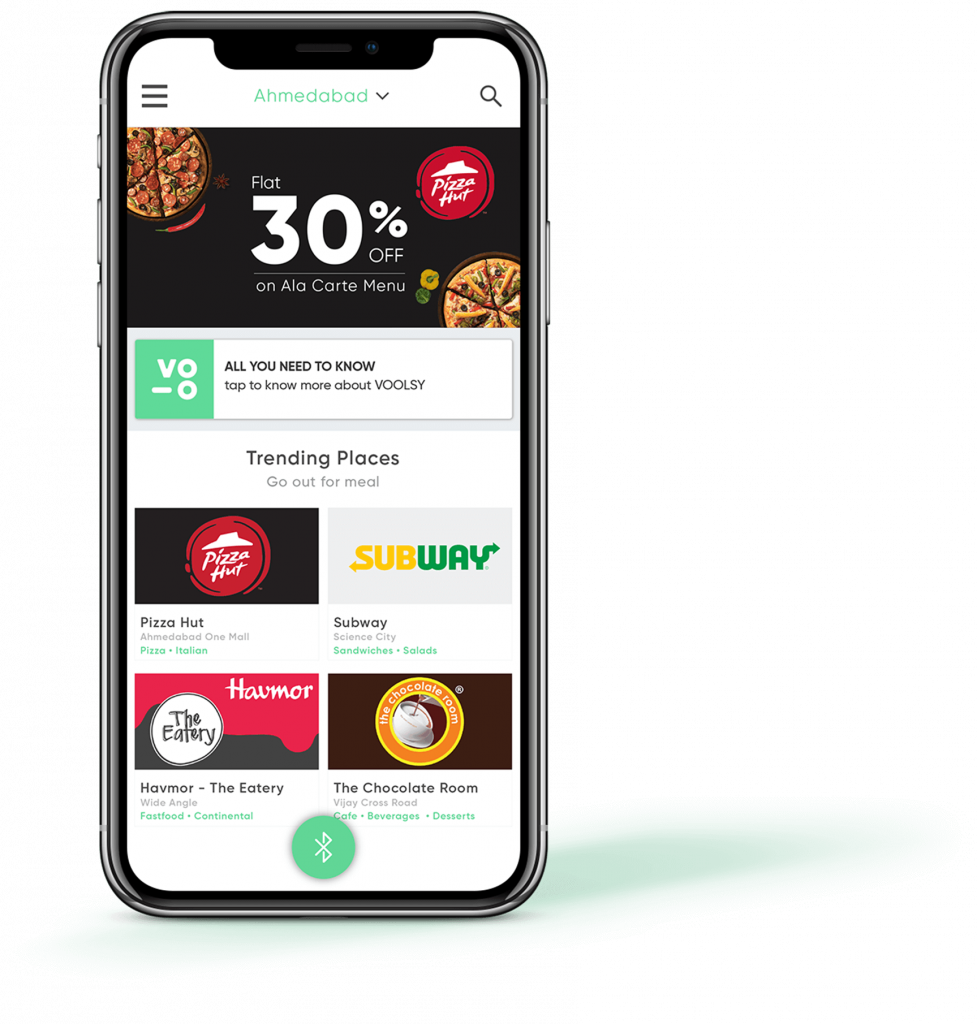 Voolsy detects restaurants through iBeacons, lets customers explore digital menu, customize their order and place it with just a few taps across thousands of locations. Voolsy reduces your waiting time to get attention of waiter from minutes to seconds
Voolsy supports both ordering and payment for retail locations such as restaurants, food courts or cinemas using beacons. It also provides Voolsy cashback and other exclusive offers from partnered restaurants.