Russ Sharer, Vice-President of Global Marketing for Fulham, a manufacturer of energy-efficient lighting sub-systems has written an article in Health Estate Journal (pdf) on the use of iBeacons in healthcare.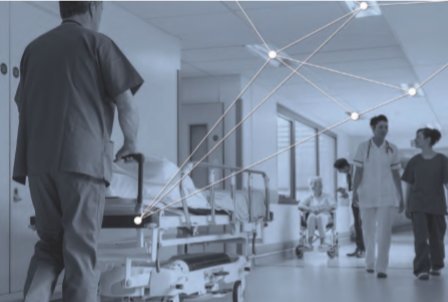 Russ says it's often difficult to find life saving equipment in hospitals and many organisations have to compensate by purchasing more equipment than they need. However, in use, equipment still gets misplaced, usually just at the critical time it is needed. He explains how the use of Bluetooth beacons and mesh can solve this problem. The article provides a great introduction to iBeacons and some issues such as the affect of frequency of transmission on battery life.
While the article mentions Bluetooth Mesh and iBeacons, these specific technologies don't always have to be used. Gateways can be used instead of mesh to allow greater throughput of data. Also, any beacons, not just iBeacons, can be used as it's usually the MAC address of the beacon that's used for identification purposes. Using sensor beacons allows further scenarios, for example, monitoring the temperature of expensive medicines.
There are also many more scenarios for the use of beacons in healthcare than are mentioned in the article. Our beacons are being using to track hundreds of dementia patients. We have also been involved in a project to use beacons for navigation in large hospitals. Once there's a network of beacons in a hospital, it's possible to add lots of widely varying solutions.