You can find the processor chip in the specification section of our beacon descriptions. Most people don't know what this means or implies. This article will help you make a more informed choice.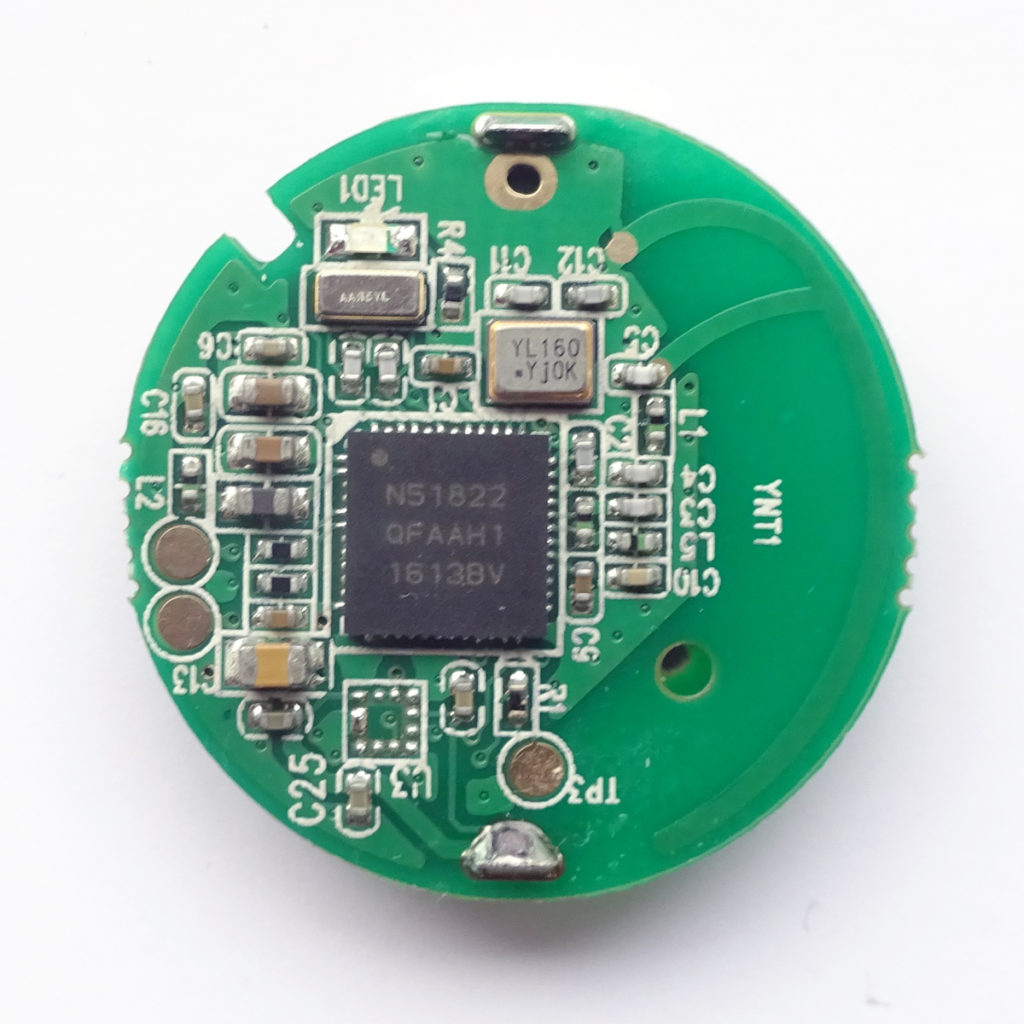 There are currently three main chip families from Texas Instruments (CC25xx, CC26xx), Dialog Semiconductor (DAxxxx) and Nordic Semiconductor (nRF51xxx and nRF52xxx). These chip manufacturers publish standard electronic circuits and software SDKs that beacon OEMs use for their beacons. Hence, most beacons, within a chip family, have very similar designs. Small differences in implementation of board layout in areas such as the power supply, grounding, terminations, connectors and the antenna can cause electrical differences that can cause loss of power.
The strength of the beacon radio signal is affected more by the quality of the beacon implementation, particularly the antenna, rather than the choice of chip. This is also evident in real world tests. We have performed RSSI strength and stability tests on the beacons we sell and haven't yet found any correlation between signal strength and chip family.
The choice of SoC affects battery use. Newer chip families such as the Nordic nRF52 (as opposed to nRF51) and Texas Instruments CC2640 (as opposed to CC2541) are more power efficient.
Most beacon SoCs transmit up to +4dBm output power for a longer range. A few such as the nRF52840 and CC2640RF can be set to higher output power of +8dBm and +5dBM respectively, with a consequent reduction of battery life. If you are looking for longer range, it's more usual to use a long range beacon with an additional output amplifier chip.
The newer SoCs have much more memory. This isn't used for most beacons except for those that store data.
The use of standard SoC manufacturer designs and software means that all beacons work well, adhere to Bluetooth standards and compatibility is never a problem.