We have the new Minew E2 in stock. It's a waterproof beacon advertising iBeacon and Eddystone.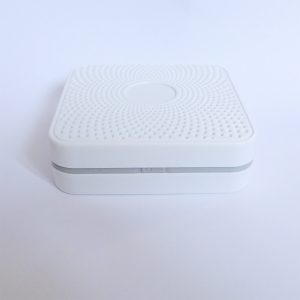 What's special about this beacon is the 10+ year battery life that comes through using the power efficient Nordic nRF52 SoC and 4 AA batteries. The in-use battery life will depend on settings.
This beacon also has a power amplifier that provides for an exceptional range of up to 500m. However, as with any long range beacon, the maximum range is achieved only when there's line of sight.