We recently came across RightHear, an app that assists people with orientation difficulties or vision impairments. It provides navigation information in indoor and outdoor settings.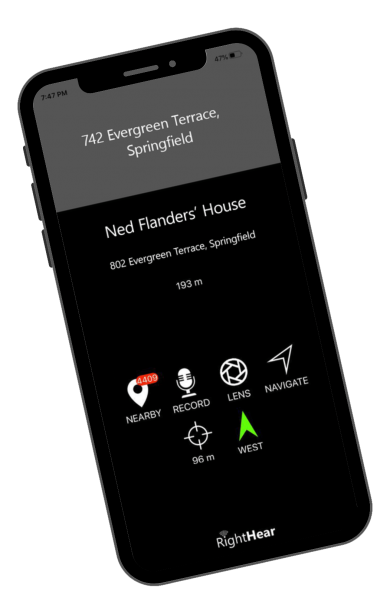 The app acts as a virtual directory for users, directing them through locations with audio cues (such as 'reception is 20 feet ahead to the left' or 'exit is 50 feet ahead'). Users can point their phone in a specific direction to learn what's in front of them.
For companies, the app improves accessibility compliance, aids corporate responsibility and improves a brand's narrative regarding inclusion. It works using Bluetooth beacons that are picked up by the app. The app creates auditory descriptions and notifications. There's also a dashboard for companies/admin to control and track the solution.