One of the most useful tools when deploying beacons is the Faraday Bag. A Faraday bag allows you purposely block beacons you haven't yet placed so that they don't affect testing. During development, it also allows you to simulate beacons or scanning devices going out of range without you even moving.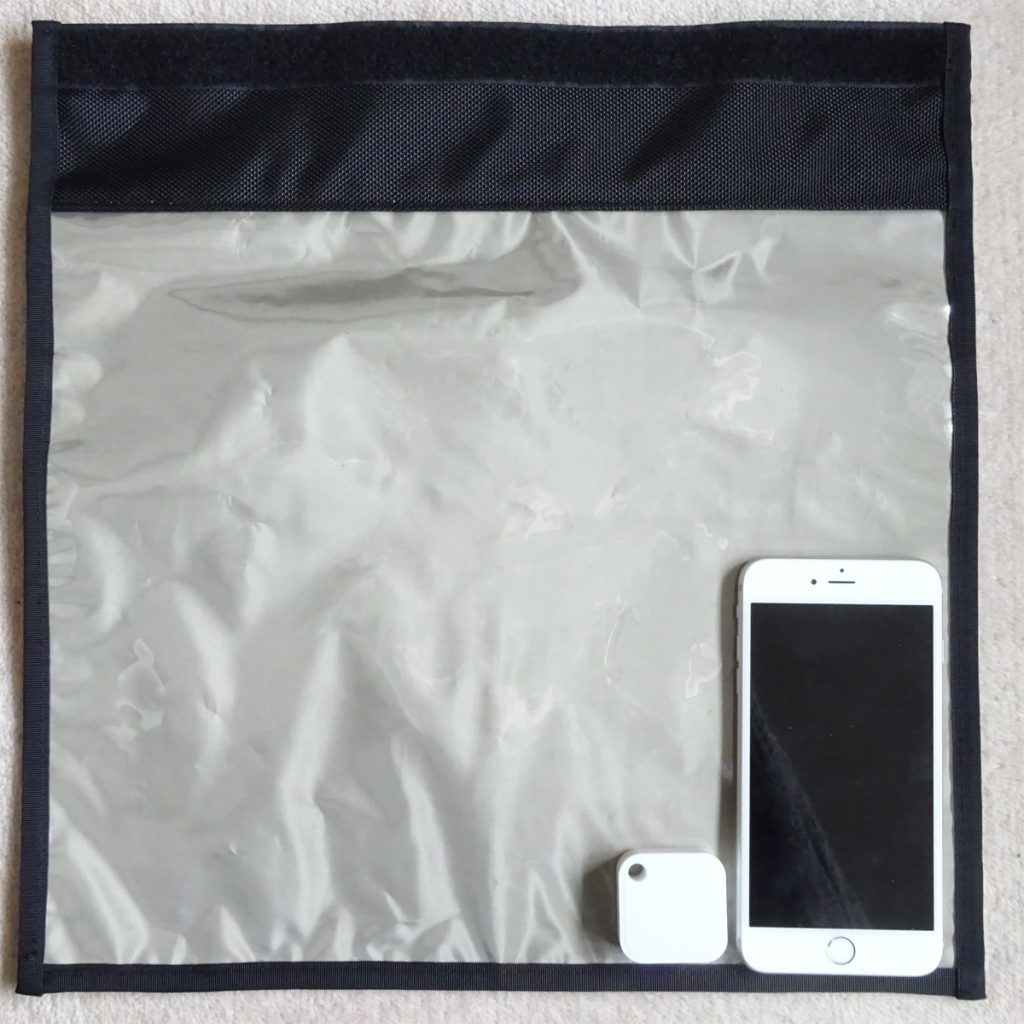 Faraday bags work by having a very thin gauze layer that block radio signals. Not all types of Faraday bag are the same. For BeaconZone Faraday bags, we had the manufacturer use two layers of gauze to block even the strongest Bluetooth beacons.
For any Faraday bag, the radio signal can leak through any larger holes in the gauze. This includes the opening that should be folded over and attached onto itself using the hook and loop fastening.