There are lots of ways of processing Bluetooth signal strength (RSSI) to determine location. Being based on radio, RSSI suffers from fluctuations, over time, even when the sender and receiver don't move.
The College of Surveying and GeoInformatics, Tongji University, Shanghai , China has new research on iBeacon-based method by integrating a trilateration algorithm with a specific fingerprinting method to resist RSS fluctuations.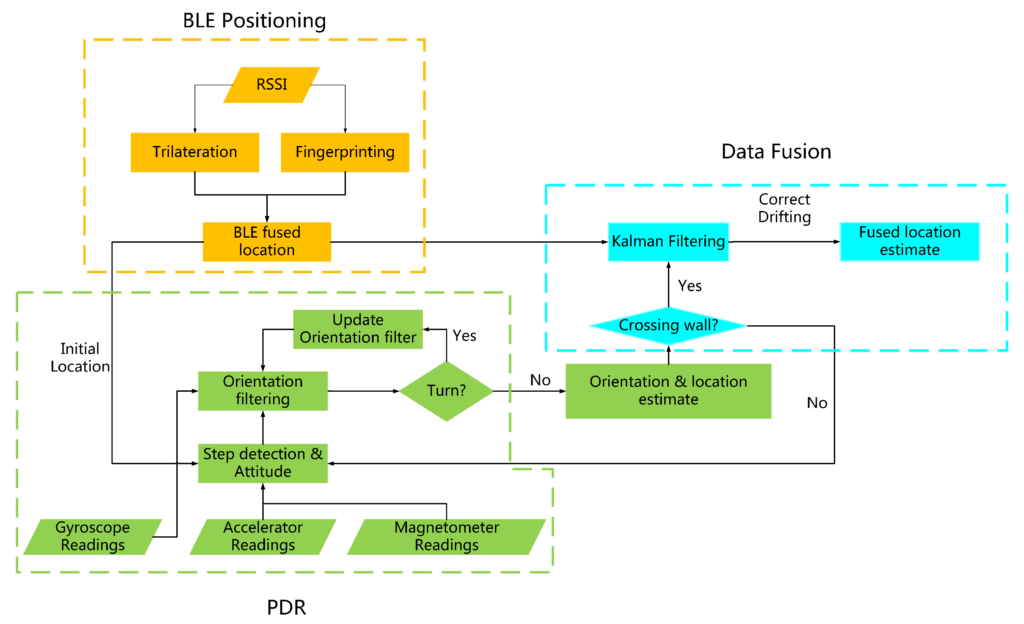 Trilateration and fingerprinting are common techniques to improve location accuracy based on RSSI. The paper improves on these by using analysis based on Kalman filtering of segments delimited by turns. This is used to derive locations based on pedestrian dead reckoning.

The researchers achieved a positioning accuracy of 2.75m.
Read about Determining Location Using Bluetooth Beacons
Read about Using Beacons, iBeacons for Real-time Locating Systems (RTLS)