S Sindhumol of Cochin University of Science and Technology, Kochi, India presents recent research into Implementation and Analysis of a Smart Team Management System using iOS Devices as iBeacon (pdf).
The key thing about this research is that it uses iOS rather than a beacon to advertise iBeacon. The system allows the entire team to determine the location of other members, perform location based tasks, receive announcements and communicate via instant chat.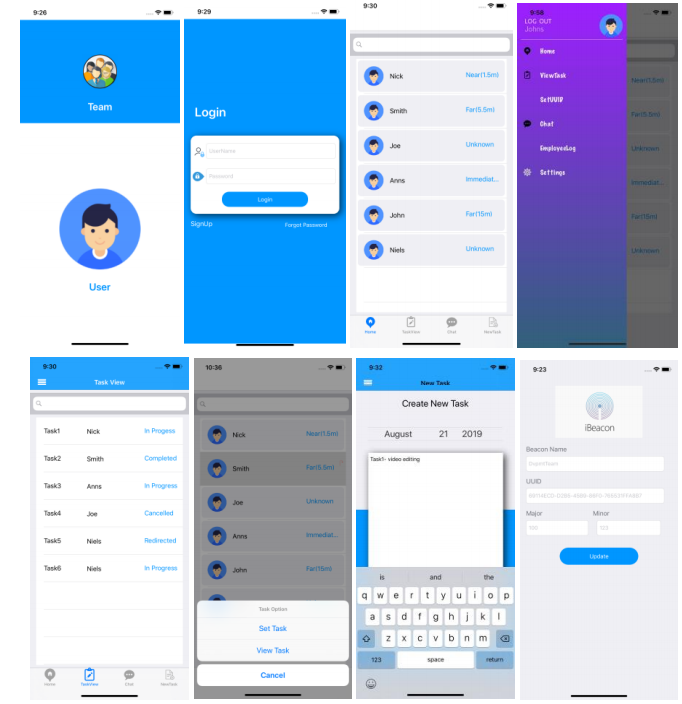 The paper contains some useful analysis of accuracy of distance measurement on distance, interference, measured power and obstructions: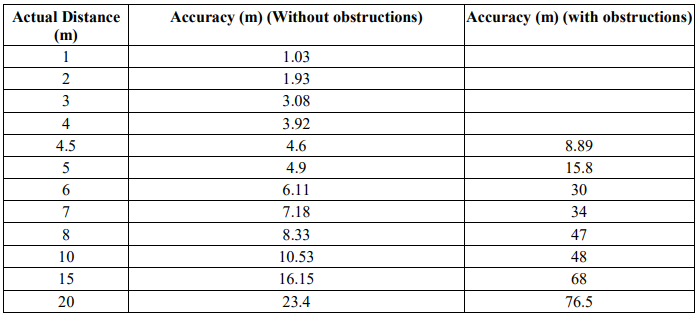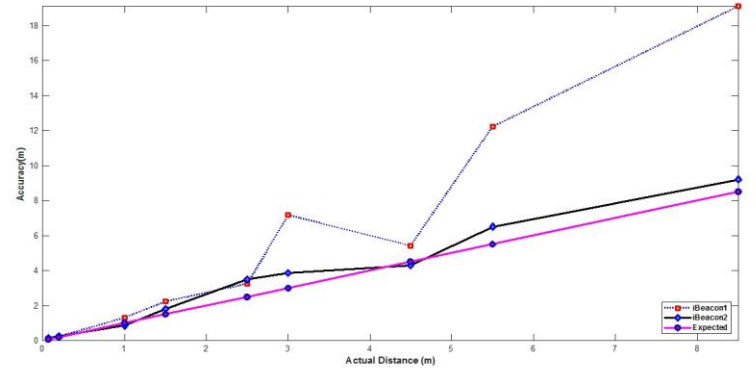 On iOS it's only possible to advertise iBeacon if the app is in foreground:
The major limitation of the proposed app is battery drainage while keeping the app active all the time in the foreground
A more practical system would have been implemented by having the users carry a separate wearable beacon. This would have allowed presence to be detected when the app isn't in foreground and there wouldn't have been a problem with excessive iOS battery use.