There's a new solution to track cleaning staff that provides app and web source code to implement a cleaning staff tracking system using iBeacons: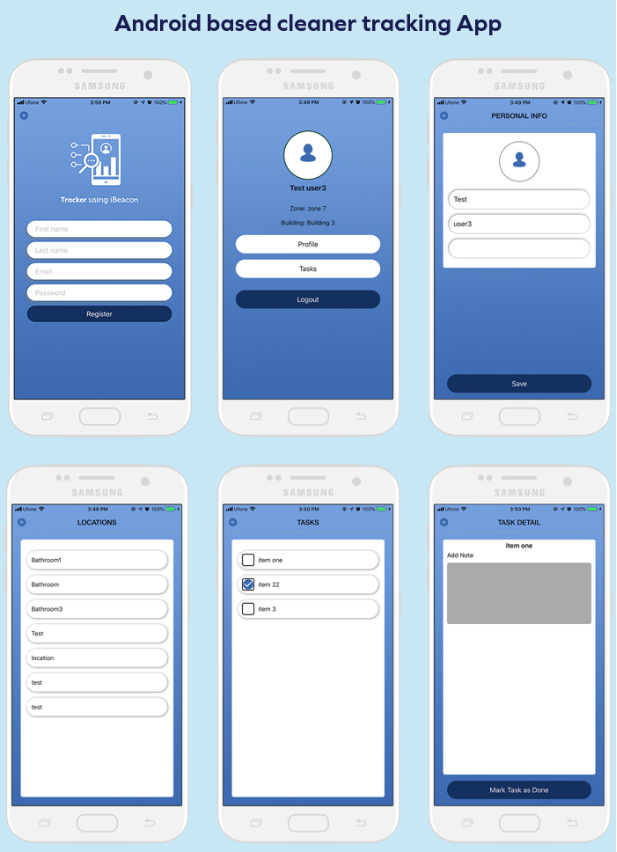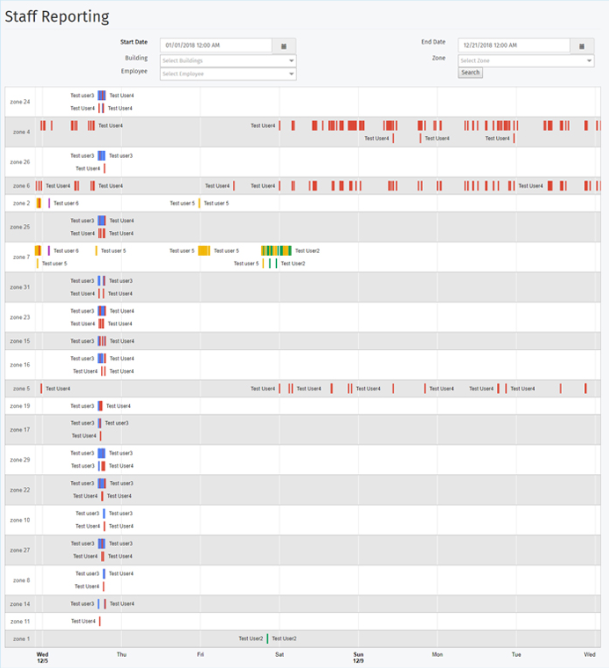 Manage beacons, buildings, zones and broadcast messages. The web interface shows staff activity and allows staff to be assigned to tasks. Staff can update task status and provide notes from their smartphones.
This solution has been added to the BeaconZone Solutions Directory where you can find more solutions that work with generic beacons.