Pushcut, the HomeKit and workflow automation iOS app, has some updates that now allow iBeacon triggered in background. Delayed notifications and 'do not repeat' durations are also possible with iBeacon triggers.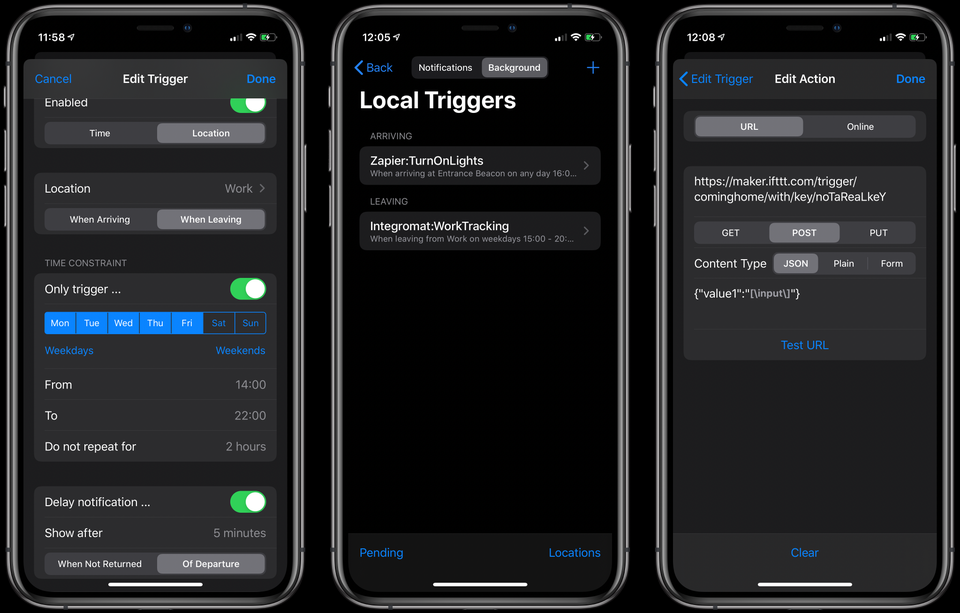 Pushcut allows you to execute online actions and web requests in the background providing IFTTT triggers from an iBeacon.
Pushcut is listed in our Solutions Directory.