Nordic Semiconductor, the manufacturer of the System on a Chip (SoC) in many beacons, has published the latest online issue of Wireless Quarter Magazine. It showcases the many uses of Nordic SoCs.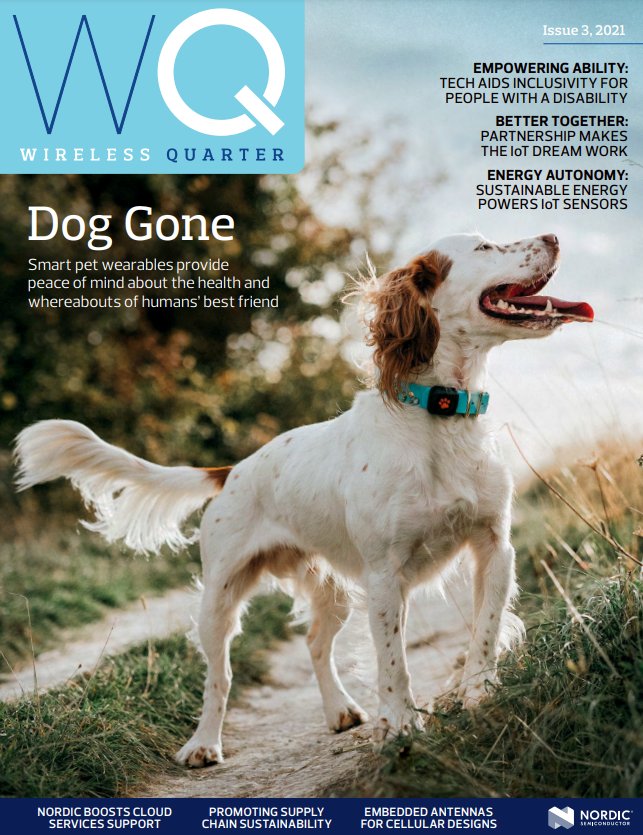 The latest issue of the magazine highlights the use of the SoC in the following Bluetooth solutions:
Continuous glucose monitoring system for diabetes
Metered dose inhalers (MDIs) for asthma
Smart liquid heater
A musician's playing monitor timer
Chipolo Bluetooth LE tracker
It's mentioned that hospitals are struggling to manage IoT:
13 percent of hospitals have no inventory of their Internet-connected devices or any way of knowing how many connected medical devices are deployed in their facility… costing their facilities between $21.5k and $45.7k an hour
There's also an article 'Dog Gone' showing wearables are rapidly being worn by animals as owners want to ensure their pets fitness, health and security.
The global pet technology market, which accounted for over $5.5 billion in 2020, is set to grow at 22 percent CAGR from 2021 to 2027 when it will be worth over $20 billion