The Fourth Industrial Revolution, also known as 4IR and Industry 4.0, improves manufacturing through the use of technology. The end-aims are to significantly improve productivity, reduce production delays and, for example, avoid penalties or future lost orders due to delayed work.
A key part of The Fourth Industrial Revolution is asset tracking that provides faster and more accurate stock control, item picking, job tracking, capacity measurement, demand analysis and product protection through sensing and automatic auditing.
It's important that asset tracking is continuous because merely scanning things in/out using barcodes is open to human error and location is otherwise only as good as the last scan. Historical data is also important because it identifies blockages allowing processes to be refined.
When evaluating asset tracking systems consider:
Scalability and Performance – How many things do you need to track today and into the future?
Flexibility – Many of our customers initially buy an RTLS for one urgent purpose but later end up use the system system for additional needs.
Security – Where is your data stored and where does it go?
Look for a stand-alone solution rather than SAAS for greater performance, flexibility and longevity. While SAAS based systems can be a quick way into RTLS, they soon become limiting because you are sharing a platform with other customers. SAAS platforms usually don't scale well technically and financially and don't have efficient, direct access to the data for efficient ad-hoc reporting. They also pose potential security and reliability risks as you don't own your data. The ultimate limitation comes when the SAAS provider, usually a startup, eventually increases costs, get's bought out by its largest customer or goes out of business.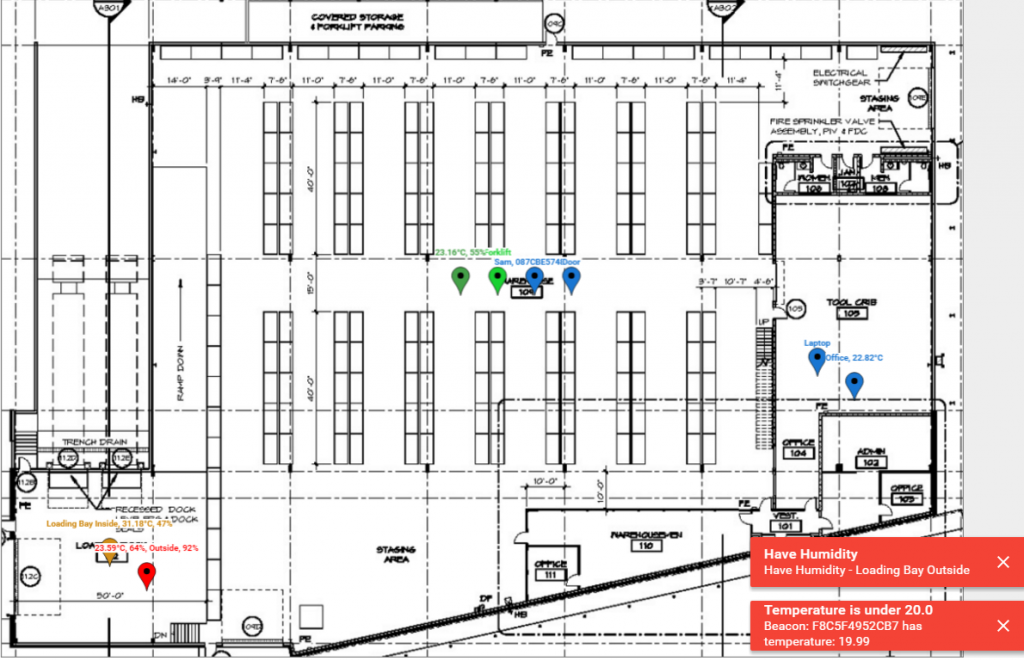 Beacons in Industry and the 4th Industrial Revolution (4IR)