We have a new beacon, the 1810G in stock that monitors both heart rate and body temperature.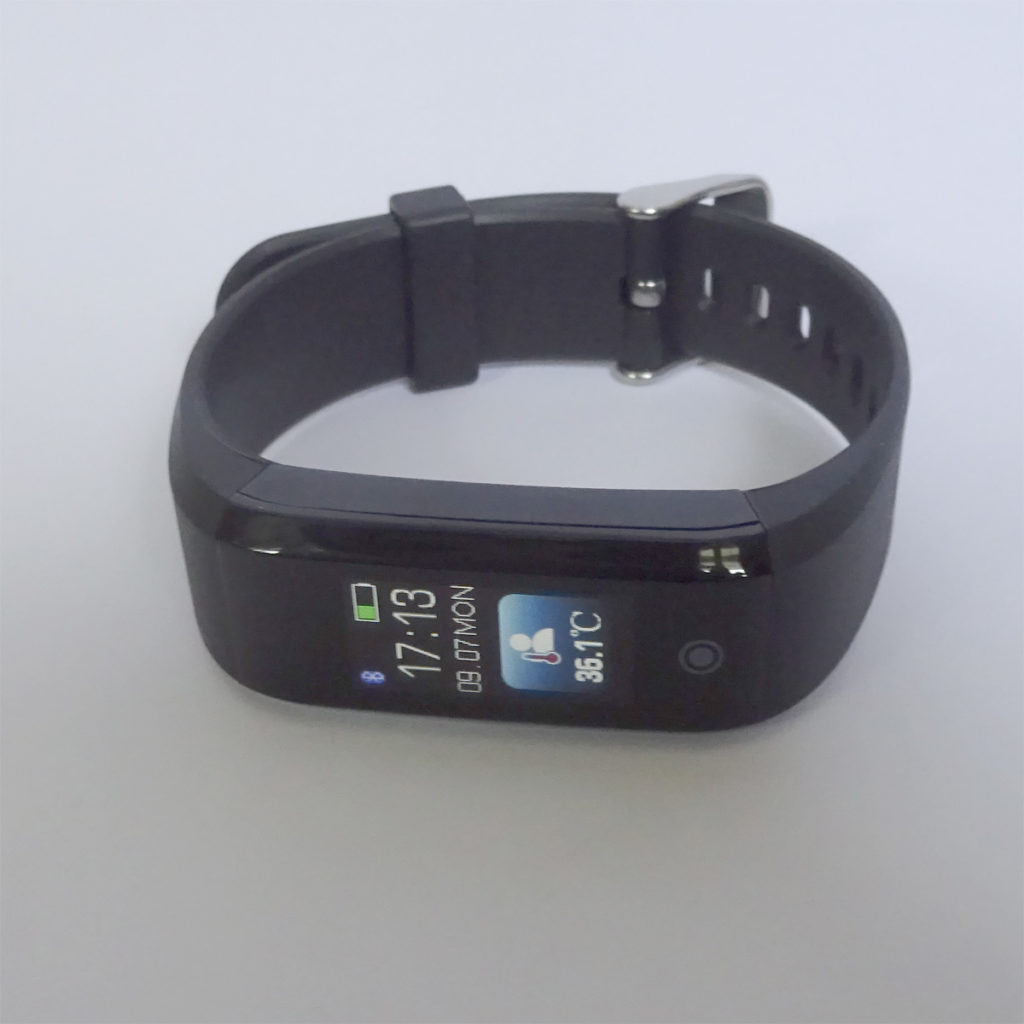 This fitness band can provide real time steps, heart rate or temperature. It also stores the historical data. Data is obtained by connecting programmatically to the device, via Bluetooth GATT, from Android, iOS or other Bluetooth LE device.
Can be set up to provide for social distancing reminders, tested every minute, when two bands of this type come close together (2m).
Being programmable it allows for new usecases such as monitoring groups of people. This might be used, for example, to identify those with an elevated body temperature.
There's also an iOS and Android app for normal consumer use.