There's new research from Universities in Piraeus, Greece and Berlin, Germany, together with U-Blox AG in Switzerland who create Bluetooth Angle of Arrival prototyping boards on Deep Learning-Based Indoor Localization Using Multi-View BLE Signal.
Processing of Bluetooth Angle of Arrival usually requires radiogoniometry spectral analysis of radio in-phase and quadrature-phase (IQ) signals in order to then determine location by triangulation. Instead, this paper proposes machine learning of IQ and signal strength (RSSI) data from multiple anchor points to determine location. AoA processing also uses distributed processing across the anchors to improve performance.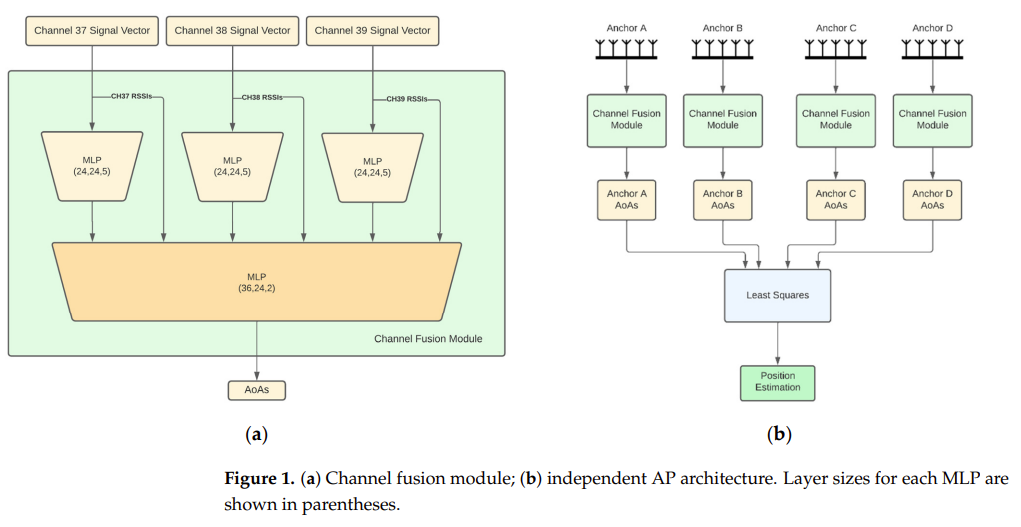 The developed machine learning models were found to be robust against modifications of room furniture configurations and materials and it's therefore expected that they have high re-usability (machine learning generalisation) potential. The system achieved a localization accuracy of 70cm.
Read about BluetoothLocationEngine™