Robin is workplace software that allows teams to manage meeting space and desk inventory via an office map. It uses iBeacons to determine worker presence.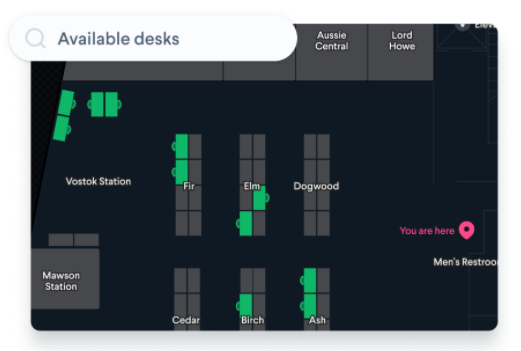 People can book meeting rooms, move desks and find their teammates quicker. Analytics allow better understanding of space usage, identification of under-utilized areas and discovery of patterns in occupancy to proactively improve the office layout.
Robin has features that provide for return to work during the Covid pandemic with facilities to set up socially distanced seating plans that allow for your ideal capacity.
Read about using iBeacons with Robin.