We have been looking into the TI CC2640 SoC used in our latest PC062 beacon. The main advantage of the TI CC2640 is exceptional battery life. However, the CC2640 specification provides added features that we expect to be utilised in feature beacons.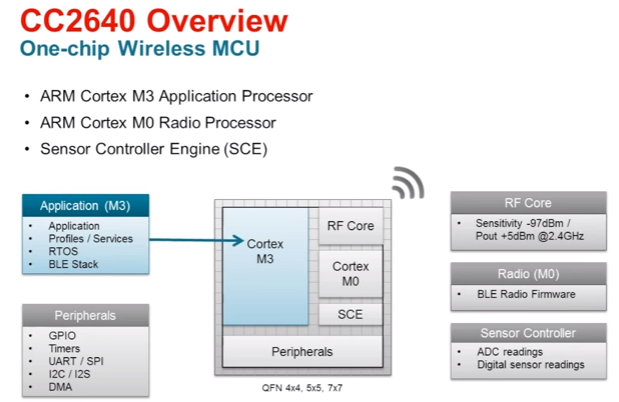 The CC2640 has 3 processor cores so that the application (M3 core) and Bluetooth stack (M0 core) can run separately. Previously, they both ran on the same core preventing the beacon from doing additional CPU intensive tasks such as WiFi. The third core (SCE) deals with sensors/peripherals allowing the main core to spend longer time sleeping thus saving power.
Hence, in the near future we expect beacons to become much more capable, for example supporting multiple wireless protocols. IoT sensor beacons will also be able to be produced that will still able to be extra low power despite the extra sensors.