There's recent research on Active Aging in Place Supported by a Caregiver-Centered Modular Low-Cost Platform (pdf) by João Paulo Rangel Marques Capinha of Nova School Of Science And Technology, Portugal. Aging in place is where the elderly reside in their own homes rather than being taken into care.
A platform is proposed that supports aging in place with a focus on Ambient Assisted Living (AAL), the use of Information and Communication Technologies (ICT) to stimulate the elderly to remain active for longer, remain in society and live independently.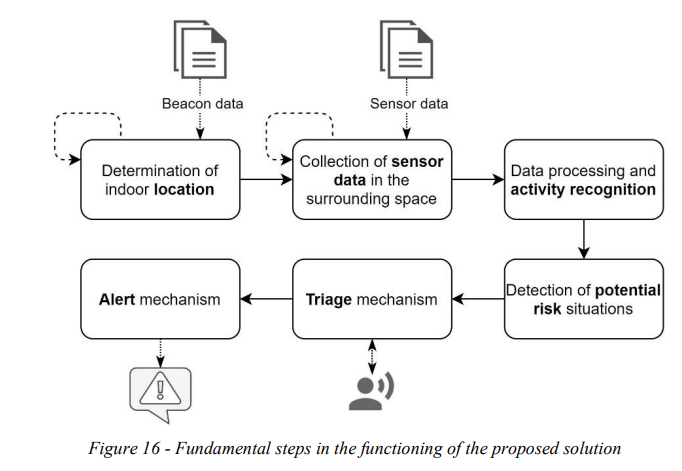 The paper describes beacon advertising protocols, received signal strength (RSSI), real time location systems (RTLS), trilateration and fingerprinting. It lists similar projects such as CarePredict, SANITAG, DOMO, 2PCS, CARU, LIFEPOD.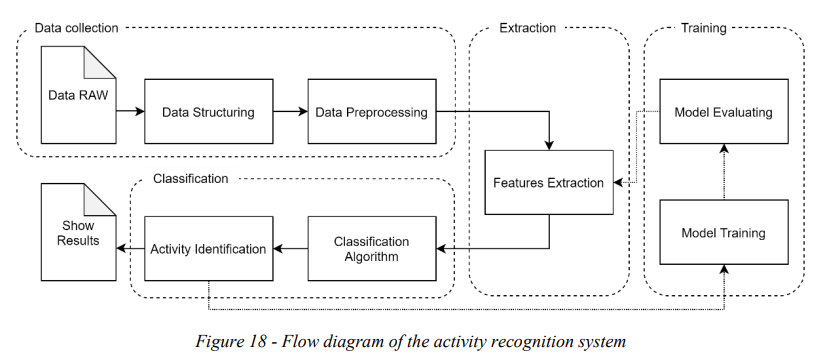 Knowing the routine of daily activities allows detection of activities, critical situations and vocal calls for assistance.

The system uses Bluetooth beacons, Bluetooth temperature/humidity sensors, ESP32-based gateways and Bluetooth wearables. It uses machine learning techniques to identify situations of potential risk, triggering triage processes and consequently any necessary actions so that a caregiver can intervene in a timely manner.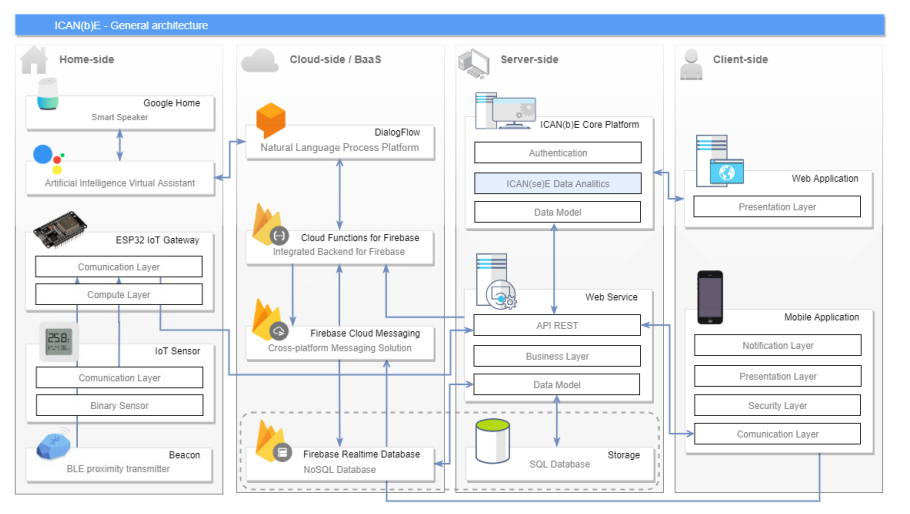 A receiver within Bluetooth bracelets detects beacons in rooms. When in a room, sensors in the room are triggered by the platform through the gateway located in the room.
Related Posts