The Bluetooth SIG has recently released a 2020 Bluetooth® Market Update identifying new trends and forecasts from ABI Research and other analyst firms.
The use of Bluetooth for location is expected to achieve 32% compound annual growth (CAGR):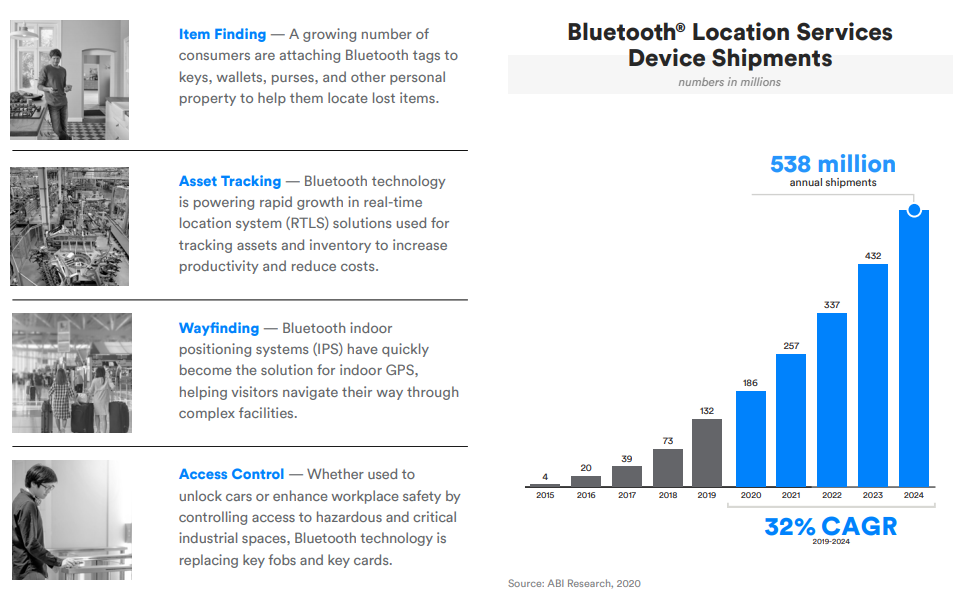 Obviously, these and other numbers in the report were analysed prior to the coronavirus crisis.
For Bluetooth Mesh, 90% of end-product Bluetooth® mesh qualifications are lighting focused. As with the introduction of iBeacon, which initially focused on marketing messages, the wider capabilities and opportunities are initially not being fully exploited. Part of the problem is that the standard models that come with Bluetooth Mesh are more lighting focused because the standard was driven by individuals from the lighting industry. Custom models, such used by our SensorMesh™, are possible but take more effort.
Related Posts