We have previously written about Bluetooth LE on the Factory Floor and Why Bluetooth LE Scanning Doesn't Always See Devices (the First Time).
There's a new informative paper by Martin Woolley of the Bluetooth SIG on How Bluetooth® Technology Makes Wireless Communication Reliable. It describes in detail how radio collisions, multi-path propagation, time-dispersion, transmitter-receiver synchronisation, signal strength, receiver sensitivity and buffer overflow can collude to make radio communications unreliable.

The paper explains how Bluetooth modulation schemes, CRC checks, multiple channels, coded PHY, adaptive frequency hopping, flow control and the ATT protocol work to make Bluetooth LE reliable.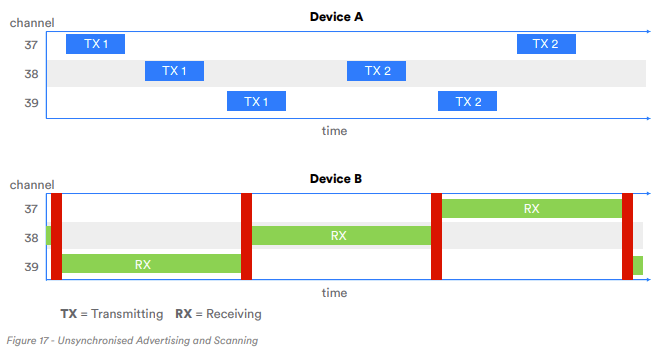 The paper also takes a look how Bluetooth Mesh has been designed to achieve reliable communication.
Related Posts