Motorola MOTOTRBO range two-way Radios can be used with the Motorola-supplied TRBOnet PLUS (pdf) control room software to show the location of workers with digital radios on maps and plans. The radios contain both GPS and iBeacon detection to allow locating indoors.
There are three places where iBeacons need to be set up in TRBOnet: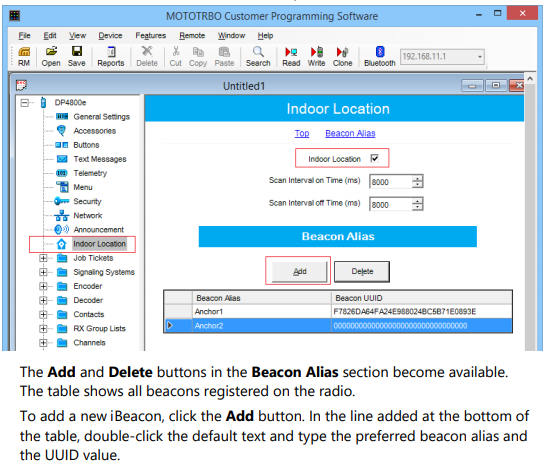 In the GPS profile: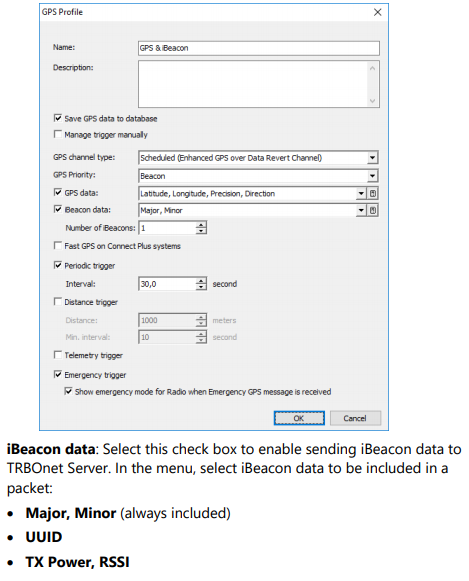 Placing beacon on the map: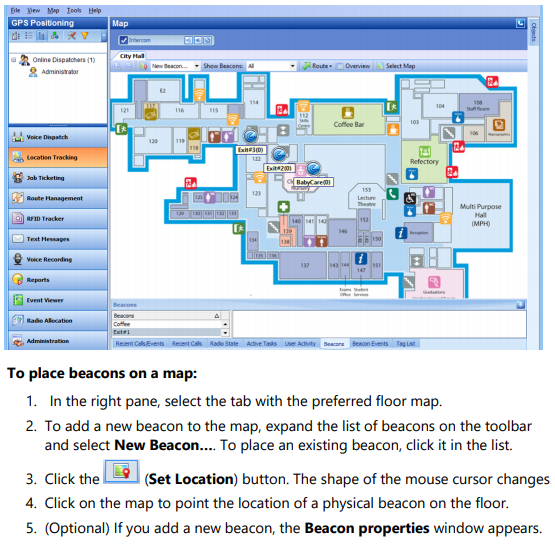 Are you an established 2-way radio company?
Contact us for advice on which beacons we have supplied for use with TRBONet.
Read the full User Guide
View compatible beacons
Related Posts