Minew have announced new beacon firmware for their newer Nordic nRF52832 based beacons. nRF52 consumes less power than nRF51 based designs. The new firmware and apps support iBeacon and Eddystone (URL, UID, TLM) broadcasting simultaneously.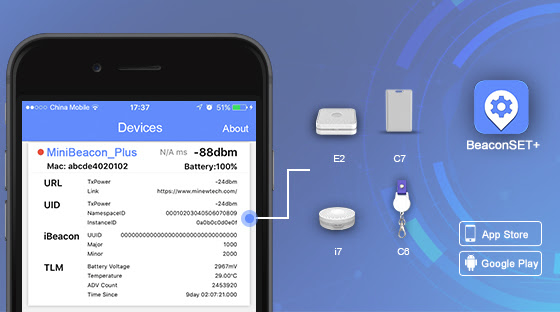 Beacons supporting the new firmware include the E2 Max Beacon, i7 Rock Beacon, C7 Card Beacon and C6 Wearable Beacon that we hope to have in stock in the near future.
View our current Minew beacons.