When working with Bluetooth beacons and/or gateways and looking at raw Bluetooth data it can often become confusing which device is which. When setting up beacons using manufacturers' apps, it's a common occurrence for our customers to mistakenly connect to smartphones or fitness trackers rather than a beacon and wonder why the connection doesn't work.
RaMBLE is a useful Android app that helps decode the Bluetooth devices around you. It attempts to classify devices so you can identify them: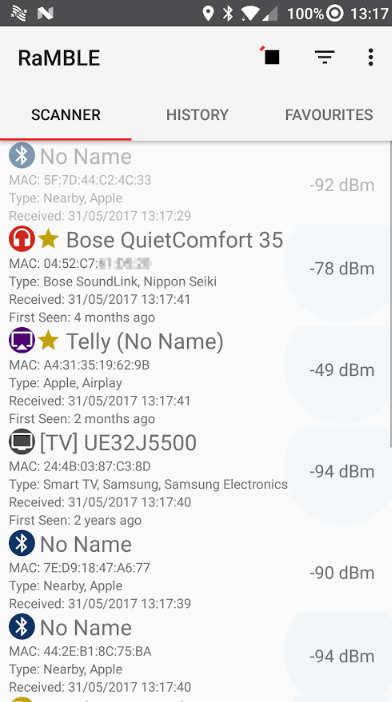 The scanning runs in background and also logs advertising so that the data can be exported for analysis.
Related Posts