We have the new INGICS iGS01S Bluetooth WiFi gateway in stock.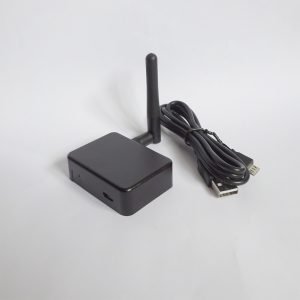 The iGS01S is a new version of the iGS01. It's functionally compatible with the iGS01 in that you can replace an iGS01 with an iGS01S and it will behave similarly. Hence, it's also compatible with BeaconServer™ and BeaconRTLS™.
iGS01 gateways allow you to scan for nearby Bluetooth devices and send the scanned data up to a server, including AWS IoT, via TCP, HTTP(S) POST or MQTT.
The main change is the case which the manufacturer has changed to allow commonality of parts with the Ethernet version, the iGS01E.
We also have the matching wall holder in stock.
Read about Beacon Proximity and Sensing for the Internet of Things (IoT)
Related Posts