We now have the INGICS iGS02E Bluetooth to Ethernet gateway (without PoE) in stock.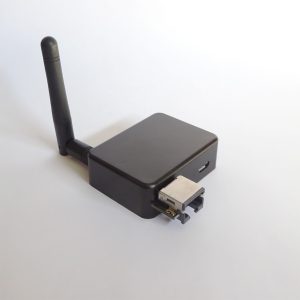 This small device looks for Bluetooth LE devices and sends their advertising on to a server via TCP, HTTP(S) or MQTT including AWS IoT. If you use with sensor beacons, this provides a quick and easy way to provide for IoT sensing.
Compatible with BeaconServer™ and BeaconRTLS™.
We also stock the INGICS PoE splitter.
Related Posts