There's a research paper by Thomas Tegou, Ilias Kalamaras, Markos Tsipouras, Nikolaos Giannakeas, Kostantinos Votis and Dimitrios Tzovaras of Information Technologies Institute, Greece on A Low-Cost Indoor Activity Monitoring System for Detecting Frailty in Older Adults.
The paper describes a room-level accuracy indoor localization system, based on Bluetooth RSSI, to assess the frailty in older people.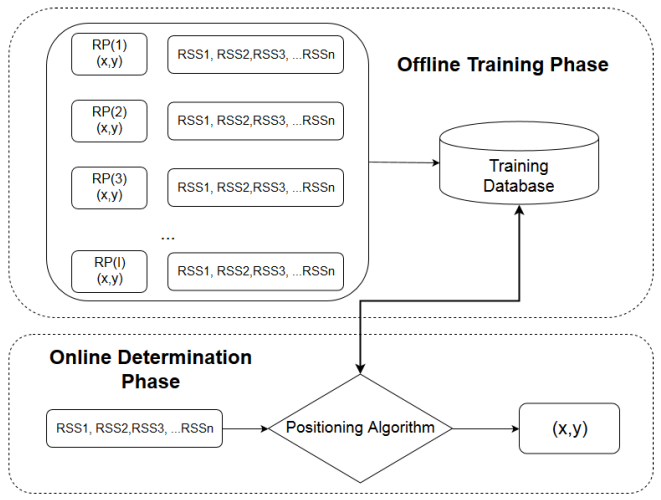 The implementation used smartphones as detectors: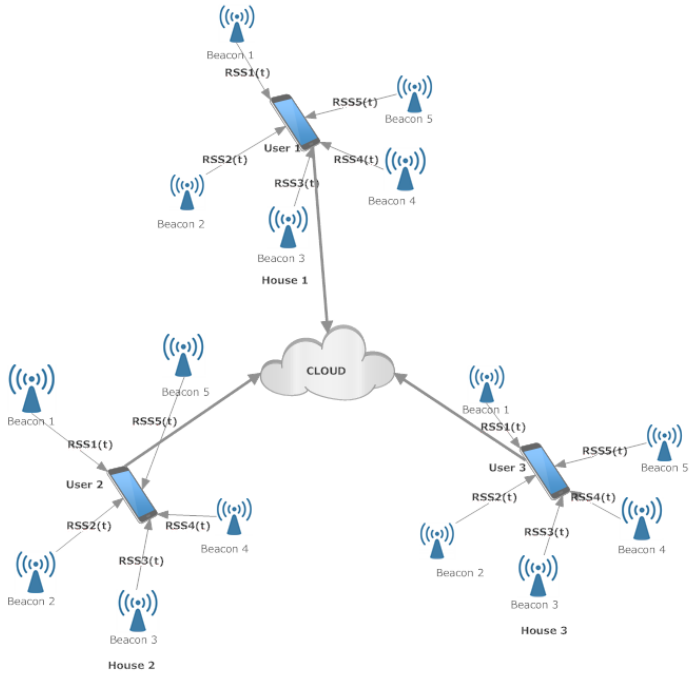 The researchers identified features to classify degrees of movement between rooms:

The system was able to determine rooms to an accuracy above 93%. The results showed subjects with frailty had distinctive movement patterns that could be identified with high accuracy of 98%.
Read about Beacon Proximity and Sensing for the Internet of Things (IoT)

Related Posts