There's been an update to TRBOnet to allow DIMETRA Express to use iBeacon-based Indoor Location.
TRBOnet is the system used by Motorola for managing 2-way radios and pinpoints handsets on maps: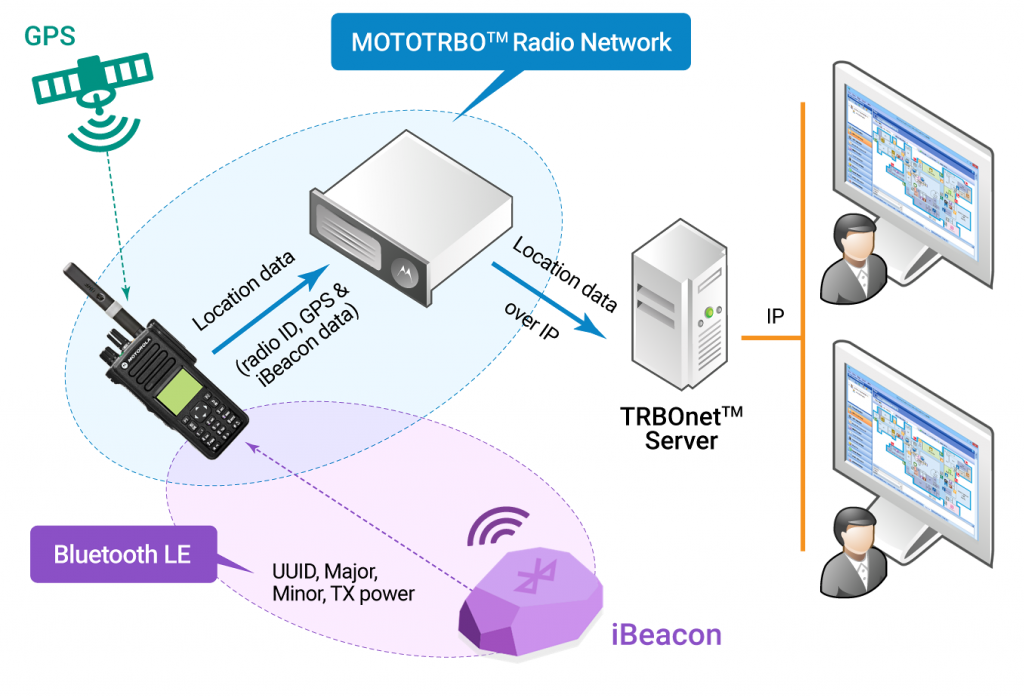 The 2-way radios upload GPS data but this obviously doesn't work indoors where iBeacons are used instead. TRBOnet works with any iBeacons.
Are you an established 2-way radio company?
Contact us for advice on which beacons we have supplied for use with TRBOnet.
Related Posts