We mentioned Wiliot last March and since then their R&D team has created early engineering samples that prove it's possible to create a battery-less Bluetooth LE beacon harvesting energy from radio frequencies (RF).
The Wiliot device looks more like a RFID tag than a traditional beacon in that it's supplied as a very thin PVC inlay sheet containing the chip and wire antenna together. The thin form factor, no battery and the relatively low cost will allow it to be manufactured into or stuck onto clothing and packaging that will provide for many new usecases.
Producing such a device isn't easy as it can't use existing System On a Chip (SoC) devices as produced by Nordic, Dialog and Texas Instruments (TI) because they are too large and use too much power. Wiliot has had to create their own SoC from the ground up, including software tools to develop and program the devices. We have been told it will be a year before Wilot has all the components in place for commercial rollout. Meanwhile, selected organisations can join the Early Advantage Program (EAP). There's a new a product overview (PDF below) that explains the EAP and the main usecases, connected packaging, connected apparel, logistics and asset tracking: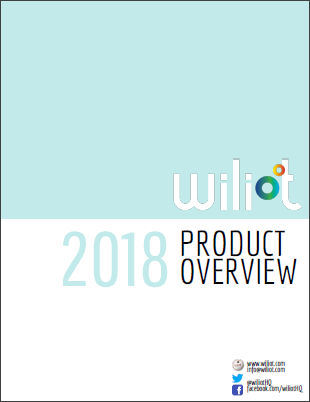 Wiliot already have Early Advantage Program (EAP) agreements in place with over a dozen brands including top fashion brands, a telco, appliance companies, a furniture brand and packaging companies.
Related Posts