There's a new app Bluetooth Sleut‪h by Sean McNeil for iPhone, iPad and Mac.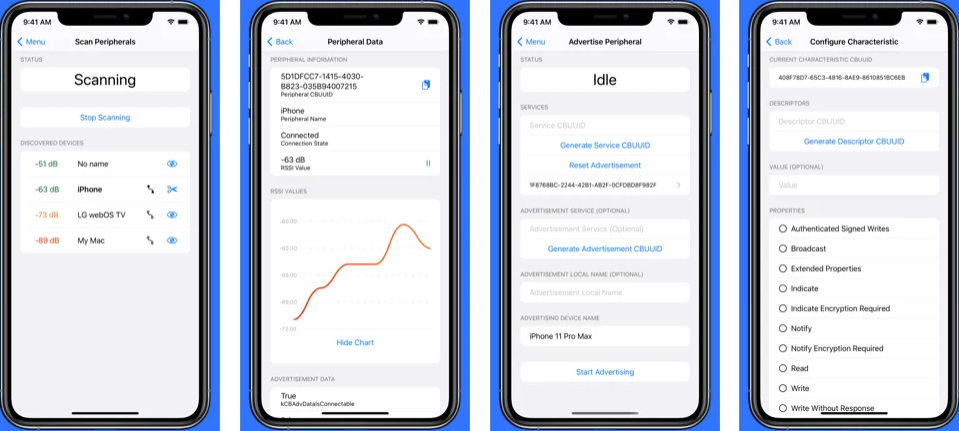 The app scans for advertising devices, optionally with a specific CoreBluetooth UUID, and displays them including RSSI (signal strength). It can connect to devices that are connectable and then browse device the Bluetooth Services and Characteristics. For iBeacons, it's also possible to observe region updates for specified beacons.
The app monitors and graphs recent RSSI values. You can also set up your device to advertise iBeacon or custom services with custom Bluetooth Characteristics.
Related Posts