There's a new Mr Beacon podcast with Eason Huang of Minew. It describes how Minew focus mainly on hardware rather than full solutions and how they provide re-branded hardware for many platforms and beacon providers. Steve Statler (Mr Beacon) provides the insight that many of those platforms don't really want to sell hardware and they are often focussing on software their customers might not necessarily want.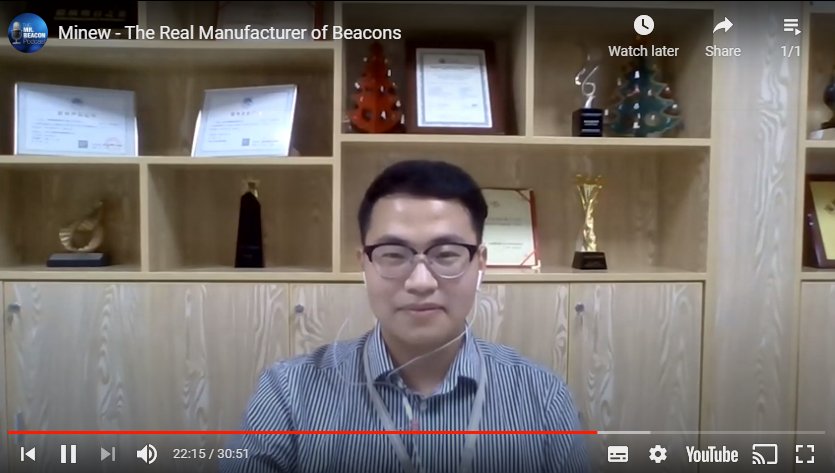 The conversation turns to the growth and challenges of IoT. The main challenges are lack of clarity of return on investiment (ROI), proof of concepts (POC) taking too long and end results not being scalable. Eason identifies that better preparation is required before starting. Steve suggests projects should initially bring in consultants to provide expert and neutral advice.
The podcast resonates with what we do at Beaconzone. We set up Beaconzone because we identified the reliance on subscription-based cloud platforms and beacons locked to platforms was limiting the available information, products and solutions. We set up BeaconZone in 2015 to provide for standalone solutions, using original manufacture beacons, not locked to subscriptions. We use and stock Minew and tens of other manufacturers' beacons and gateways.
The issues of IoT projects also resonates with what we have seen through providing consultancy. Too many people come to us, too late, with projects that shouldn't have been started because they had obvious technical limitations or have been developed in a direction that makes them technically or financially non-viable. A small amount of expert advice, early on, can make a huge difference and reduce risk.
Even when organisations know they should seek initial help and contact us, we sometimes find they are reticent about investing what is a relatively small amount of money compared to a failed POC cost. The reason is that these organisations have no experience of using Bluetooth for IoT so don't know the unknown unknowns. Everything looks feasible until they are deep into the POC. It's for these situations that we also offer quick, low priced Micro Consultancy.
Related Posts