Nordic, the manufacturer of the System on a Chip (SoC) in many beacons, has published the latest issue of Wireless Quarter Magazine. It showcases the many uses of Nordic SoCs.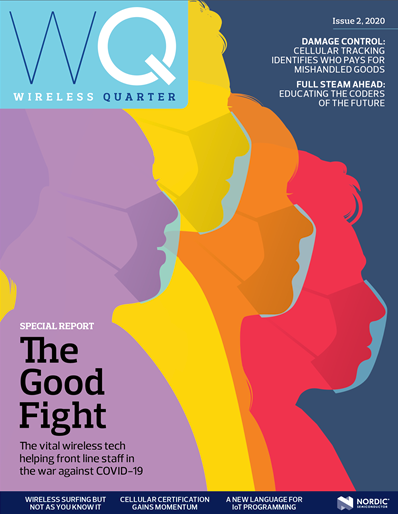 This issue has a special feature on how Nordic powered devices are helping the fight against Covid. This includes smart thermometers, smart pulse oximeters, smart soap dispensers, improved cleaning of VR headsets and social distancing/contact tracing solutions. Of social distancing solutions, such as our CATT, the magazine says:
Technology is needed to enforce social distancing. Bluetooth LE wearables are emerging as one of the most promising workplace solutions
There's also product news such as Lynxemi's vibration and temperature sensor platform for predictive maintenance and the Carv Bluetooth LE sensor ski training solution. The magazine also includes an article on 'STEAM' (science, technology, engineering, the arts, and mathematics) and how the MICRO:BIT is going global.
Related Posts