Nordic Semiconductor, the manufacturer of the System on a Chip (SoC) in many beacons, has published the latest issue of Wireless Quarter Magazine. It showcases the many uses of Nordic SoCs.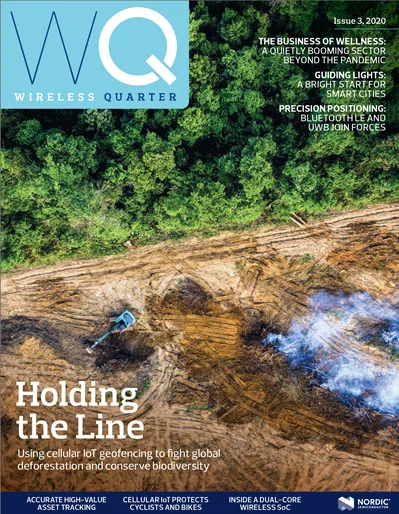 It showcases a gym management platform using beacons that analyses equipment and zone use. It also mentions the nRF52 SoC, used in beacons, being used in
MEZOO's ECG monitor that detects heart arrhythmia
Xiaomi's Bluetooth LE smart door lock
M Lura Health's 1000 tooth sensor
Escort's fuel level sensor
Juniper Research reports on how the pandemic is accelerating use of IoT:
IoT connections driven by early industrial deployments and pandemic-driven telemedicine applications are projected to reach 83 billion by 2024, a 130 percent growth rate
There are also articles on using tech to prevent deforestation, wellness tech, smart street lighting and precision positioning.
Related Posts