There's a recent paper on Analyzing of Gender Behaviors from Paths Using Process Mining: A Shopping Mall Application (pdf).
The authors use a 'process mining' algorithm to look at infrequent and incomplete data from a beacon event log. They analysed 642 customer paths of which 165 were male and 477 female. These were beacons people voluntarily carried as part of the study, not Bluetooth from their smartphones.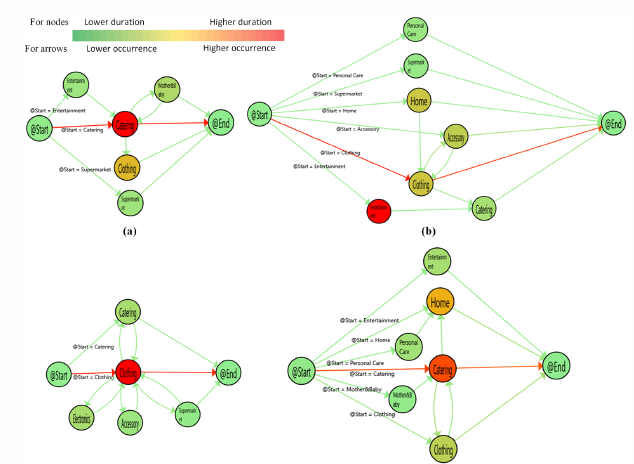 The aim was to determine popular store groups, duration of visits and customer behaviour. They learnt that male customers had a loop between clothing-catering and clothing-supermarket. Female customers had a clothing-catering loop. Customers who spent more time in catering spent less time in clothing and vice versa. Male customers visited fewer store groups and visited stores in an unplanned way. Catering and clothing were the most popular store groups depending on the time (of year)
The paper concludes that Bluetooth is a cost-effective tracking technology that provides unbiased and uninfluenced observations.
Related Posts