There's useful new research on Wireless Mesh Networking: An IoT-Oriented Perspective Survey on Relevant Technologies by Antonio Cilfone, Luca Davoli, Laura Belli and Gianluigi Ferrari of University of Parma, Italy. It covers how various communication technologies are suitable for mesh networking.
The paper explains mesh topologies and routing protocols. It describes Bluetooth:
"BLE is presently raising more and more attention and is becoming one of the leading technologies for both IoT-oriented and industrial scenarios"
The authors provide an in-depth introduction to SIG Bluetooth Mesh. (Note that an excellent higher level overview also very recently became available from InsightSIP). The research paper also mentions other Bluetooth mesh implementations such as the draft IETF Bluetooth Mesh for IPv6.
Applications such as smart city, industrial monitoring and smart agriculture are considered and factors such as interoperability and security are mentioned. Finally, the paper compares other protocols such as Thread, ZigBee and LoRaWAN.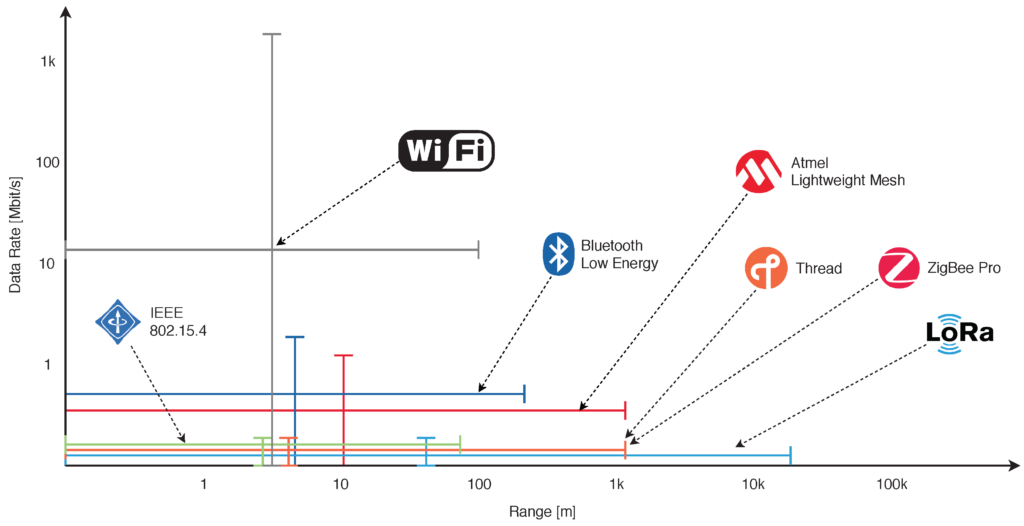 Read about Beacons and the Bluetooth Mesh
Related Posts