Microsoft has a new free (registration not required) paper on Maximising the AI opportunity, How to harness the potential of AI effectively and ethically (pdf). While the data is UK centric, the insights and actions are applicable to any country.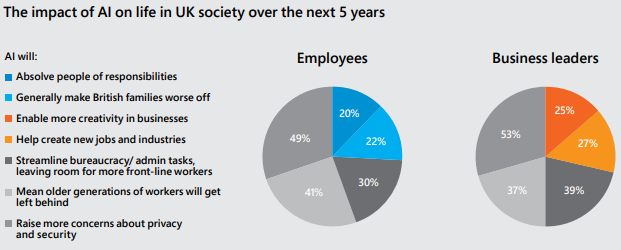 The message is that organisations should embrace AI's potential or risk being left behind. As well as economic gains, changes should take into account social and safety issues.
"Organisations that are investing in establishing the right approach to AI now outperform those that don't by 9%"
The paper explains AI and how many organisation are talking about AI but fewer are taking action. It gives perspectives of use of AI in FinTech, Healthcare, Manufacturing and Retail.
Read about AI Machine Learning with Beacons
Related Posts