McKinsey has a useful chart where they assess the potential impact of the IoT by segment: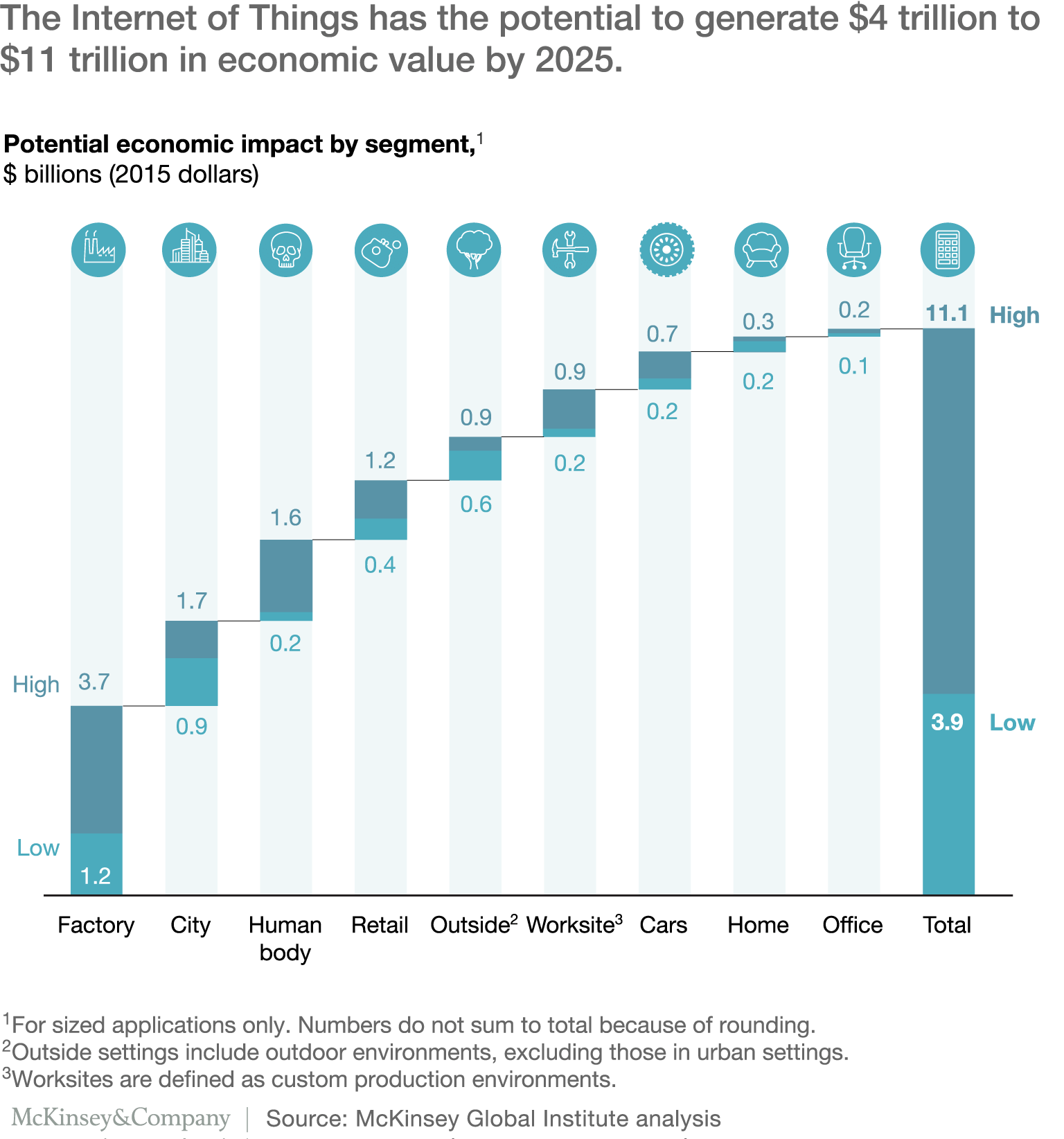 It can be seen that 'Factory' has the greatest potential. This links with 'Industry 4.0', the current trend for more automation and data exchange in manufacturing with the aim of significantly improving efficiency. But what does this mean in practice and what are challenges? Can these be solved with Bluetooth beacons?
We have learnt that while just about every industry client has different needs, all solutions involve context and location. Context is sensing, while location is where the sensing occurs.
Requirements we have experienced range from being able to pick up documents for particular machinery through to actual sensing such as detecting vibration is within (safety) bounds for 'aggressive' equipment. We have also seen the requirement for matching workers with workstations and jobs as well as the tracking of workers, tools, pallets, parts and fabrications. There's also the need for real-time overviews for short term safety and efficiency management, the same longer term data also being used for process improvement and planning.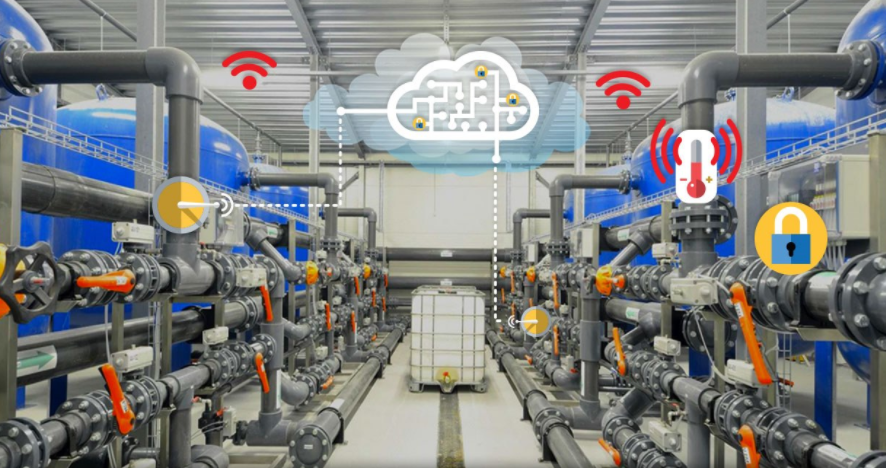 So why beacons?
Low power. Sensors need to have a long life because replacing them or their batteries requires human effort and they are sometimes placed in normally inaccessible and dangerous areas. Beacons are ideal for this because some have up to 5+ years battery life and others can be permanently powered.
Sensing. Various off the shelf sensor beacons are available. Custom variants are possible to sense industry specific metrics.
Connectivity. Several gateways are available to connect to WiFi. Alternatively, it's possible to use smartphones or small single board computers as gateways. There's a trend for 'Fog' or 'Edge' gateways that only send pertinent data on to the cloud and can provide direct alerts quicker than being dependent on the latency of the cloud.
Cloud management. Software such as our BeaconRTLS platform allows for the management and visualisation of sensors.
Security. Beacon devices are password protected and the gateway to cloud communication is protected using standard Internet protocols.
IoT needs to be made easy. This is BeaconZone's role. As we mentioned, with the IoT every client has different needs. We bring together ready-made hardware and software components so that they can be dovetailed to create solutions.
Read about using Beacons in Industry and the 4th Industrial Revolution (4IR)
Read about BluetoothLocationEngine™
Related Posts