There's an article in The Manufacturer magazine on "Manufacturing:the numbers" that highlights some numbers from the Hennik Research's Annual Manufacturing Report.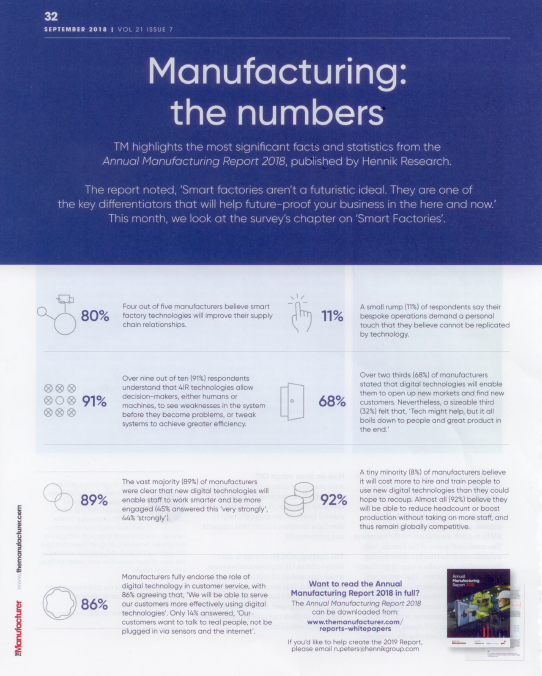 In practice, we are finding many organisations are struggling to develop skills, business processes and organisational willpower to implement 4IR. There's a relatively slow pace in many industries, driven down by the uncertainties of Brexit, Europe and International trading tensions.
Nevertheless, we believe that once these political issues start to play out, the more forward-thinking manufacturers will realise they have to revolutionise their processes in order to compete in an market with complex labour availability and tighter margins due to tariffs. Manufacturers that are able to harness 4IR effectively will be the ones that will be able to differentiate themselves, while the laggards will find themselves more and more at a disadvantage.
Read about Sensing for Industry and IoT
Read about Machine Learning
Related Posts