There's recent research from Korea on Particle Filtering-Based Indoor Positioning System for Beacon Tag Tracking. The paper looks into how to improve positioning accuracy, reduce system complexity and reduce deployment cost through the use of a Particle Filter-based Indoor Positioning System (PFIPS).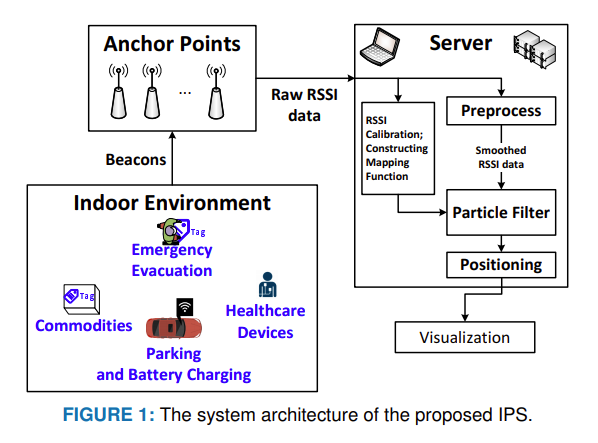 A Kalman Filter is used to preprocess collected Received Signal Strength Indication (RSSI) data followed by a Particle Filter (PF) to approximate the location of a tag which improves the location certainties.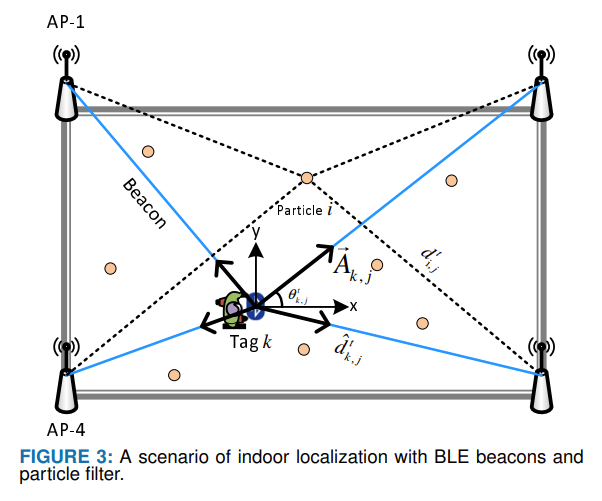 Simulations and experiments showed the system outperformed the legacy indoor positioning systems in terms of location accuracy by 24.1% and achieved median accuracy of 1.16 m.
Read Using Beacons, iBeacons for Real-time Locating Systems (RTLS)
Related Posts